Charles Roecklein with the city of Eureka's engineering staff confirms that the stop-start Martin Slough Interceptor project has been quietly operational for the last few weeks. The project has been in the works for over 12 years, according to Roecklein.
"The new line is intercepting wastewater from the southern portions of the community and taking it directly to the wastewater treatment plant, " said Roecklein.
Until November, wastewater from Cutten, Ridgewood, and Lundbar Hills was pumped in a comedically circuitous route before finally making its way down to the treatment plant.
Hear the full KHUM interview below.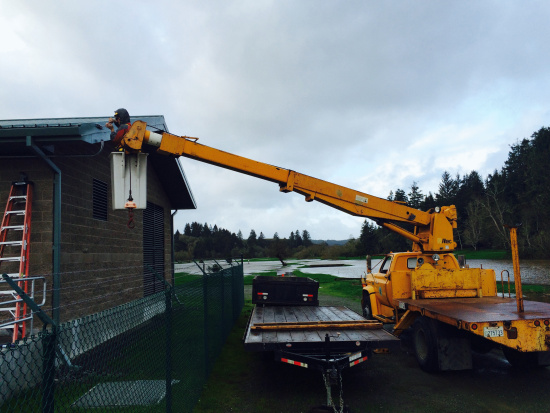 The pump station was completed last year, but the hole they were boring through Pine Hill did not go as planned, to say the least. Roecklin said that it's still unclear how far over budget the problem has become, but "it's significantly more than what the original contract was." The original cost was $3.8 million, which was upped shortly aftward to $4.1 million.
This new pipe is a shortcut through Pine Hill, eliminating miles of indirect travel for those communities' wastewater. "It's great news," said Roecklin. "We'll be replacing seven old lift stations and replacing it with the single pump station."
This week's rainstorm did not damage the pump station, but it continues to delay final completion of the project, which is now set for summer 2015.

Previously: