We will update as information comes in but here is what we know as of 7. a.m. (See update here.)
Avenue of the Giants south of Miranda one lane blocked.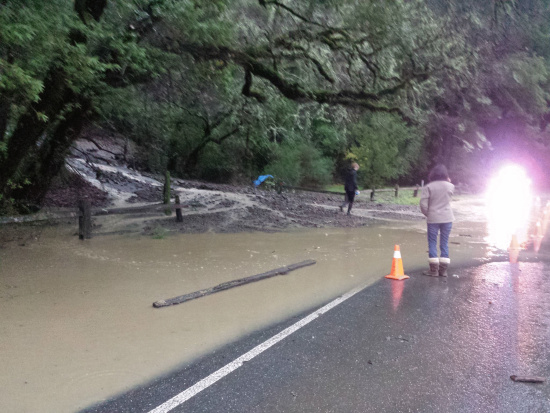 Bell Springs Rd. closed at Harris.
Thomas Rd near Miranda now open closed approximately two miles west of Salmon Creek. See here for updates.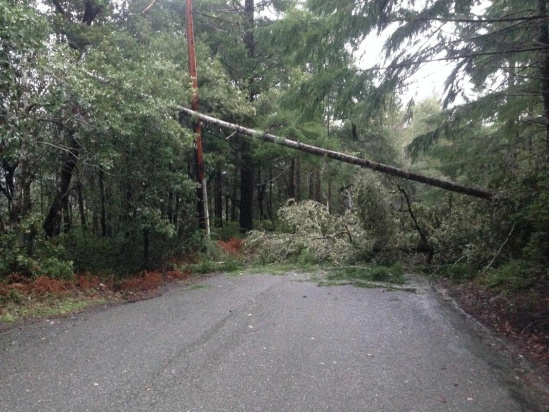 36 is complete blocked as of 7 a.m. by a tree across all lanes. This is at Mile Marker 21.88 which is about 2 miles west of Bridgeville.
101 has southbound lanes blocked north of Richardson's Grove as of 7 a.m. according to CHP dispatch. A tree has fallen. Northbound lanes open intermittently. See here for latest.
299 partially closed five miles west of Willow Creek as of 7 a.m. There is an active rockfall blocking the westbound lane. The east bound lane is partially blocked. Caltrans is responding. See here for latest.