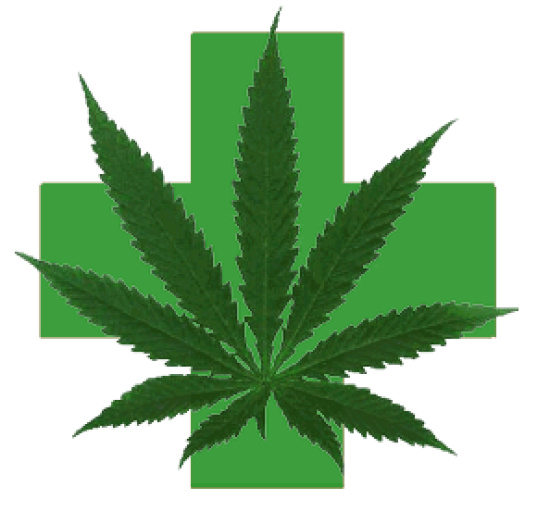 When the U.S. government loses a war it does so quietly, with an utter dearth of fanfare. True to form, in the latest spending bill to pass the U.S. House of Representatives there appears to be a tiny, inconspicuous white flag signaling the end of the Justice Department's war on medical marijuana.
Last night the House passed something wonks are calling the "cromnibus" — that is, the continuing resolution/omnibus spending bill — thereby preventing one of those government shutdowns it so frequently flirts with. (The next one's scheduled for February. Set your TiVos.)
Among the myriad provisions on the bill, on the bottom of page 213 and the top of page 214 (full pdf here), there's a paragraph that would prevent the Department of Justice from spending money to interfere with "State laws that authorize the use, distribution, possession, or cultivation of medical marijuana."
Now, this thing still has to pass the Senate and get signed by President Obama before it's law, but medical cannabis advocates are already declaring victory. On Wednesday, before the bill even passed the House, the nonprofit Law Enforcement Against Prohibition called the inclusion of this provision "a stunning victory for medical marijuana advocates."
The group also notes that the bill would protect hemp cultivation for academic and research purposes.
Popular pot blog Smell The Truth called last night's passage of the bill "a landmark moment for cannabis law reform," noting that the bill is expected to pass the Senate and get Obama's autograph.
The blog also cites an estimate from Americans for Safe Access which says that under the Obama administration the feds have spent about $300 million on enforcement efforts in states where medical marijuana is legal. Locally you may remember when Arcata's Humboldt Medical Supply (HMS) shut down in 2012 after U.S. Attorney Melinda Haag sent a threatening letter to the dispensary's landlord.
Before that the DEA raided Mendocino County's Northstone Organics, seemingly as punishment for following the county's innovative "ziptie" regulation program to a T.
One of the coauthors of this new provision, Central Coast Rep. Sam Farr, said in a press release, "This is great news for medical marijuana patients all across the country. … Our amendment prevents the unnecessary prosecution of patients while the federal government catches up with the views of the American people."