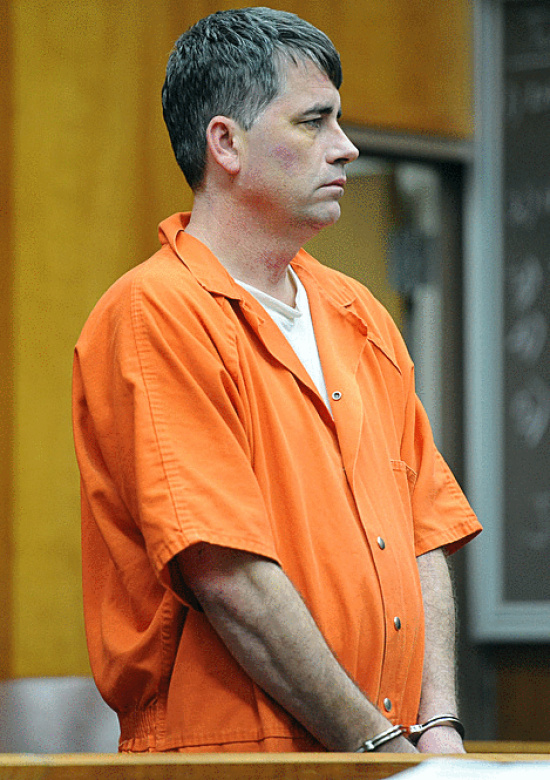 Gary Lee Bullock appeared in court today for a preliminary hearing in the lead-up to his trial for the Jan. 1 murder of St. Bernard's priest Father Eric Freed. Deputy District Attorney Stacy Eads has taken over the prosecution from recently departed Deputy DA Elan Firpo.
Local defense attorney Kathleen Bryson appeared and presented a letter to Judge John Feeney, explaining that she has been retained by the victim's family.
Bullock himself was brought in handcuffed, wearing the customary orange jumpsuit and orange sandals with socks. Sitting casually near other inmates in the courtroom's jury box, Bullock looked heavier, rounder of face and somewhat healthier than he did back in January. (That's a file photo from January above.) He quietly conferred with his attorney, Kaleb Cockrum from Humboldt County's conflict counsel office.
Bullock's trial for the torture and murder of Father Freed is scheduled to begin on Jan. 26.