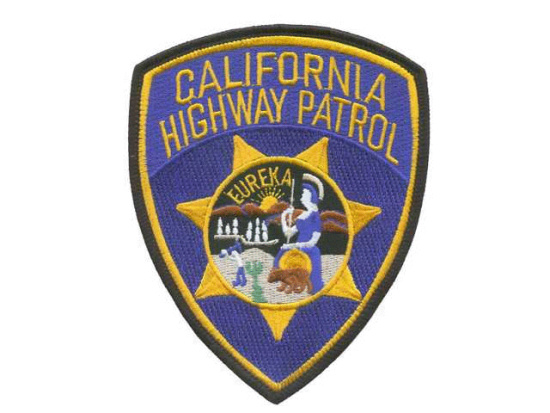 UPDATE, 9:25 a.m.: A few minutes ago, Officer Matt Harvey, the local CHP public information officer, told the Outpost that his office cannot currently release any information about the type of weapon used in the attack on the officer, nor the types of injuries the officer sustained.
Harvey did say that the river rescue that took place nearly simultaneously about a mile and a half east of this confrontation is not believed to have any relation to it.
More on that river rescue shortly.
— Hank Sims
###
UPDATE, 8:17 a.m.: California Highway Patrol press release:
On Thursday, December 18, 2014, at approximately 1:35 am, the California Highway Patrol (CHP) Humboldt Communications Center received a report of a single vehicle traffic collision on State Route 299 at Blue Jay Lane in the Willow Creek area. A CHP Humboldt Area officer assigned to the Willow Creek Resident Post was called out to handle the traffic collision. Upon the officer's arrival, the officer was violently attacked by the driver of the vehicle by use of a deadly weapon. The officer, in fear of his life, discharged his departmentally issued firearm at the suspect. The suspect subsequently sustained fatal injuries and was pronounced deceased at the scene. The officer sustained major injuries and was transported by ground ambulance to a nearby hospital for treatment.

The officer is listed as in stable condition. There are no other known suspects outstanding and the CHP believes this to be an isolated incident. The county-wide shooting investigation team has been assigned to investigate this incident. In addition, the CHP's Northern Division shooting investigation team has been assigned to investigate this incident as an internal administrative investigation.

This is a very tragic event that will have a lasting impact on our community, the CHP Humboldt Area, and the officer and families involved.

Any inquiries into this incident can be directed the California Highway Patrol Humboldt Area office at (707) 822-5981.
###
Original post: According to scanner traffic early this morning, a California Highway Patrol (CHP) officer has been injured by a suspect. At approximately 2:10 a.m., a CHP officer called in stating that he had a Code Three (emergency situation.) He stated that there had been shots fired and an officer was hit and injured. (It is not clear but it appears that the injury was not from a gunshot.)
Medical raced to the scene but had to wait until a law enforcement officer could clear the area and determine that medical would be safe.
The injured officer tries to give as much information as possible but states that he has trouble seeing. "Stay with me, buddy," Dispatch urges.
Medical arrives close to scene as the officer's vision returns but must stage and can't approach.
Later, Dispatch states that the officer had locked himself in his vehicle, he has been hit with something possibly a "collapsible asp," and has a broken arm. Dispatch indicates that the whereabouts of the suspect is unknown.
At approximately 2:30 a.m., a suspect was detained. Dispatch indicates at one point that "with the help of good Samaritans" the suspect was captured.
The suspect is described as a male associated with a Prius and wearing a poncho and shorts.
Medical arrived and began tending the injured officer.
The injured officer was transported to a nearby hospital. The officer is in stable condition. According to CHP spokesperson, Matt Harvey, "We believe this to be an isolated incident. There is no other outstanding suspects and no threat to safety."