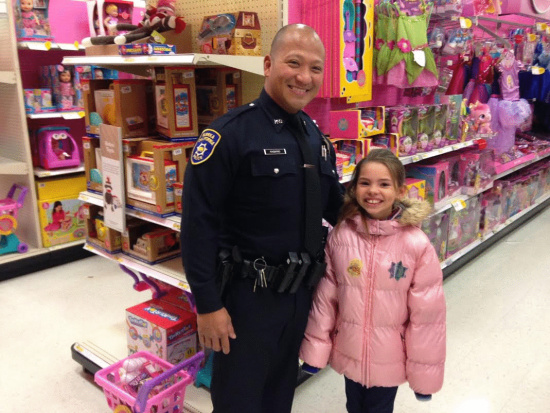 Eureka Police Department press release:
On Saturday, December 20, 2014, Chief Andrew Mills and a dozen members of the Eureka Police and Humboldt Bay Fire Departments had the great privilege of taking 12 underprivileged children to "Shop with a Cop" at Target in Eureka. The event began at 8:00 AM at the Betty Kwan Chinn Day Center where the participating officers, firefighters, and children shared donuts, milk and juice. The children were then transported to Target via a motorcade of police and fire emergency vehicles.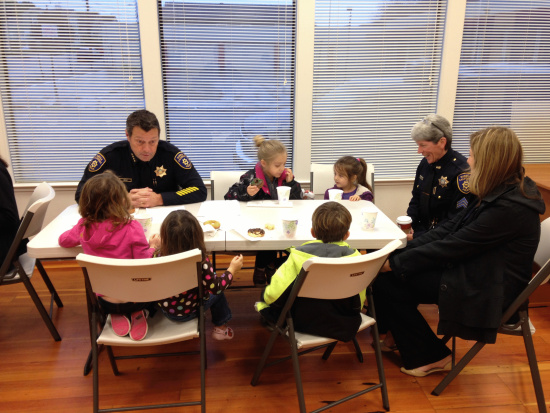 Each child was partnered up with a police officer or firefighter and given an allowance of over $100.00 to shop for Christmas presents. Betty Chinn and staff members from her Day Center were also on hand. Funding for this event was obtained through donations and ticket sales from the EPD/HBF cornhole fundraising match held earlier in the week. In all, over $1,200.00 was raised toward the event. Target also offered the children a 20% discount on their purchases.

Several shoppers caught up in the holiday spirit spontaneously gave money to the event. One customer paid for the entire contents of the cart of a child behind him in the checkout line. Another gave all the money left in his wallet and then returned and bought a Target gift card for the children as well.