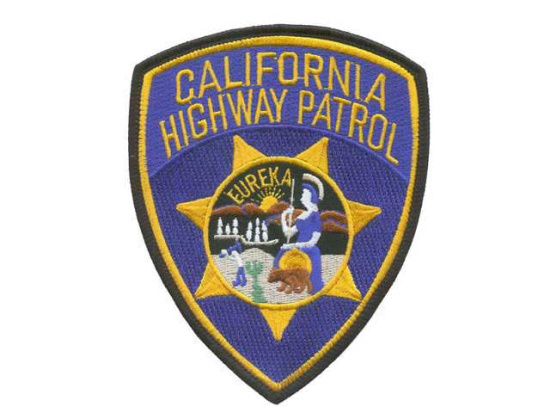 California Highway Patrol press release:
On 12-26-2014, at 0745 hours Melissa Boomer [age 20 of Loleta] was driving her 2000 Mercury Grand Marquis S/B on US-101, north of Nelson Ranch Road, at an unknown speed. Boomer allowed her vehicle to drift onto the right shoulder where the vehicle traveled over the rumble strips. When Boomer heard the rumble of the strips, she made an unsafe turning movement to move her vehicle back into the S/B lanes and lost control of her vehicle. Boomer's vehicle traveled out of control and collided with a dirt embankment which caused the vehicle to roll over. Boomer suffered from minor injuries as a result of this collision and was transported by [ambulance.] Based upon the physical evidence and the statements Officer Babcock determined this collision occurred because the driver was tired and had fallen asleep while driving. Alcohol was not a factor in this collision.

The CHP would like to remind everyone traveling this holiday season that driving drowsy is just as bad as driving under the influence. According to the Centers for Disease Control and Prevention, cognitive impairment after approximately 18 hours awake is similar to that of someone with a blood alcohol concentration (BAC) of 0.05 percent. After about 24 hours awake, impairment is equivalent to a BAC of 0.10

percent, higher than the legal limit in all states. In addition, lower levels of alcohol (below the legal limit) amplify the effects of inadequate sleep. Below are some signs that should tell a driver to stop and rest:

· Difficulty focusing, frequent blinking, or heavy eyelids

· Daydreaming; wandering/disconnected thoughts

· Trouble remembering the last few miles driven; missing exits or traffic signs

· Yawning repeatedly or rubbing your eyes

· Trouble keeping your head up

· Drifting from your lane, tailgating, or hitting a shoulder rumble strip

If you experience any of these warning signs, pull over to rest or change drivers. Simply turning up the radio or opening the window are not effective ways to stay alert.