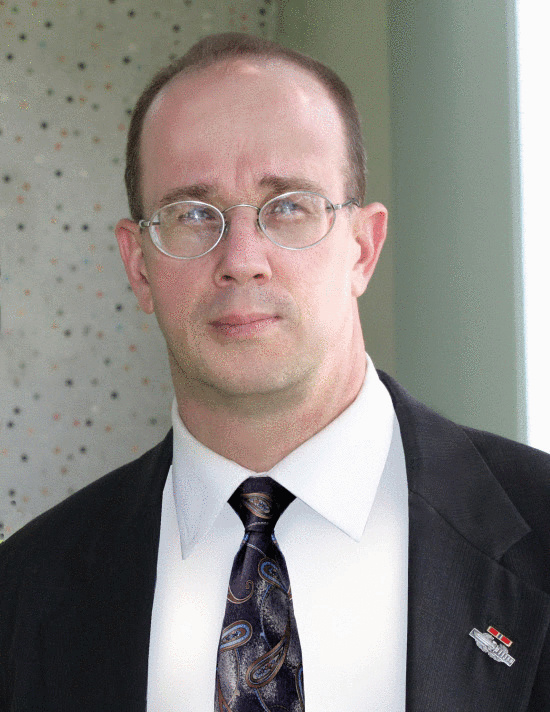 It is often said that the first step in solving a problem is admitting that you have one. I would like to write about what I see as a continual problem in our community, and that is violent crime. It continues. Unabated. Maybe it is time to come forward and discuss this problem in a positive fashion and have a diverse group of people in the community offer solutions. If we fail to do that, as I said in the lead on this piece, we will never solve the problem.
It was recently confirmed that there have been more homicides in Humboldt this year than in each of the last 30 years.
We all remember that it took no time to have our first homicide of the year, when Father Eric Freed was brutally murdered on Jan. 1. It was actually sometime after 3:30 a.m. of the New Year that this horrific crime happened. Not only was he murdered, but he was tortured (under the laws of torture). Catholic priests who help us understand our relationship with the lord and provide care and comfort to the afflicted and the poor – that is common. Catholic priests being murdered in their rectory is not common.
Earlier this year a brave Humboldt County Sheriff's Deputy serving eviction paperwork was shot by William Nelson. The deputy had to be transported out of the area to receive medical care. Deputy Bang Cao survived. The perpetrator was convicted and will likely spend the rest of his life in prison for attempted murder of a law enforcement officer. Dep. Cao was serving civil eviction paperwork. This happens on a regular basis in our community, only this time it nearly led to a deputy losing his life. The perpetrator has forever lost his freedom. This is not common, unless you are accused of attempting to kill a law enforcement officer.
Recently, in two consecutive days, there was more bad news. A 14-year old boy from Arcata was found wounded and unconscious after being stabbed in Eureka near Myrtletown. He was discovered at about 8:22 a.m. He later died at a nearby hospital. Very few details were released, but obviously it is a homicide. Suicide would generally be easily deducted at the scene. Fourteen-year-old boys in the morning belong at school at 8:22 a.m; 14-year-old boys dying on a lawn is not common.
The next day, a 17-year old from Hoopa was involved in a traffic collision. The responding CHP officer, who went to the scene of the accident, was then apparently violently attacked by a machete. His injuries were also so severe that he had to be flown out of the area. In response to the attack, he used his department-issued firearm. It ended in the death of the 17-year old. Automobile accidents are common. CHP and law enforcement coming to the scene to help is common. This bizarre set of facts, where the officer was aggressively attacked by a machete and had to respond (rightfully) with deadly force to save his own life, is anything but common.
In these cases, there is a recurring thread. They all seem to be uncommon. When Father Freed was killed, many remarked, "Who would kill a priest? Who would kill a man of the cloth?" Was this normal? Is crime like this a normal occurrence? Indeed, if you Google "catholic priest murdered" you will really only find one other recent story, in which a Phoenix priest was killed by an intruder, but from a gun belonging to a fellow priest who had attempted to come to his rescue.
The other story you will find is about Father Eric. The case received international attention. A satellite truck drove all the way up to Eureka to facilitate the worldwide coverage of the event. At Father Freed's funeral there were over 1,000 people in attendance. I had met Father Freed on two occasions, and saw his warmth and love for people from the moment that I interacted with him. Both occasions were for funerals. One was for a military veteran who was later buried at Arlington National Cemetery — I assisted with in providing military honors — and the other was for a former coworker of mine at the Humboldt County DA's office. I had felt his warmth and the comfort he brought towards the grief-stricken on both occasions, and I could not understand why he was murdered. He stood for good and righteousness.
The strange abnormality of some of the violent crime currently afflicting this community at levels we have not seen since I was a high school student – I am 48 now – makes us ask, what is wrong, and more importantly how can we fix it?
When I heard about the 14-year old boy who was stabbed and left for dead on someone's lawn, I thought of the tragedy that young man's parents were now going through. Parents are never supposed to bury their children. There was some cryptic language in some of the reports that said he "was known to law enforcement," but what does that mean, in the scheme of things? What possibly could he have done to have his life taken from him at such a young and tender age?
So now that I have established that we have a problem – indeed, I believe it is a serious problem – the next question is what can the community do about it. The politicians have spoken this year and they have offered a solution. It was to raise our taxes. The voters of Eureka and across the County obliged and agreed to raise taxes. Eureka was to continue a ½ cent sales tax for another five years. The county's version was to add an additional ½ cent sales tax for five years. Are resources a problem, and will these tax increases work?
Certainly some city and county agencies are underfunded. In particular, the Humboldt County District Attorney's office is hugely underfunded compared to Lake, Mendocino and other nearby counties. In fact those counties commit an astonishing 300 percent more funding from their general fund revenues for their DA offices than Humboldt does. It is important to note that Measure Z was drafted in such a way that the funds were not specifically earmarked or targeted for a particular purpose. If they had been, then it would have needed a higher percentage to pass, which it did not receive. So now our politicians will decide, through the input of a committee where those funds will go. Certainly the Sheriff's Office and local fire departments will receive a huge chunk of those funds, but they are not underfunded at such an epic level of disparity like the DA's office. Hopefully, Measure Z will fix that.
Effective, resourced and well managed prosecutions will play a role in fighting violent crime. Here is an absolutely sobering thought: There are approximately as many murder cases currently pending in that office as attorneys in the office, so if you wanted to assign each one of them a murder case, then there would be no other lawyer to do the approximately more than 6,700 other cases each year that comes into that office.
Another issue, though, is policing. What is effective? There is a long-simmering debate is over what is called "community-based policing." In some respects, a police department's resources are always stretched to comply with what are called "CFS," or Calls For Service. That is: When something happens, the police are called, and an officer responds. A report is taken, and if, after an investigation, the police believe a crime has been committed, then an arrest will be made, or a report will be forwarded to the DA's office for a charging decision. It is vital in most respects that response to CFS continue unabated. It is criticized, however, because it is always responding to crime, and never addressing its root causes.
Community-based policing is placing officers into assigned areas or beats. The police are always there (during their shifts, of course) and eventually they gain a better understanding of their area and the people who are causing problems. They tend to blend in better with the community because the community feels invested in them. It is hoped that these programs continue. They have been successful in large and small cities alike.
Community involvement does not stop with just the officers. Our community needs to get involved, too. Recently, a friend on Facebook, Gene Bass, started organizing a community forum where law enforcement and the community will be able to start a dialog. It is currently scheduled for Jan, 21, with a specific time and location to follow. EPD Chief Andrew Mills will attend. At the higher level, Mills recently promoted two sergeants to captain, and gave them a geographic area of responsibility. This could be the beginning of a new or revitalized community-based policing. Let's hope so.
In a prior column, I pointed out that only a very small group of people are affected by violent crime. That is certainly true, but there is more to it. In terrible violent crimes like those discussed above, there is an extended family (many do not reside in our community) that are always affected by what happened to their victim. More importantly there is a negative stigma. Certainly a major draw to Humboldt is the university. Did the fact that two people were violently murdered in Arcata last year, where the university is located, affect parents' decisions to send their kids to our school? One will never know.
Other ideas about how to deal with the crime problem is to focus all the resources on those who are violent – in particular, those who might be on parole (although after re-alignment that number has greatly dwindled).
Finally, mental health. It will be extremely difficult to fix the mental health system, which was dumped on the counties by the state under then Gov. Ronald Reagan some 40 years ago, but our current system is absolutely failing, and it must be addressed. Indeed, one of the double murders this past year — yes, we had more than one — had indications that the mental health system failed the suspect who committed the crime.
There are many reasons why we got here. We must begin to address the multiple-approach solution to fix it. If we continue along with business as usual, then we are left with that saying often attributed to Albert Einstein: "The definition of insanity is doing the same thing over and over again and expecting a different result."