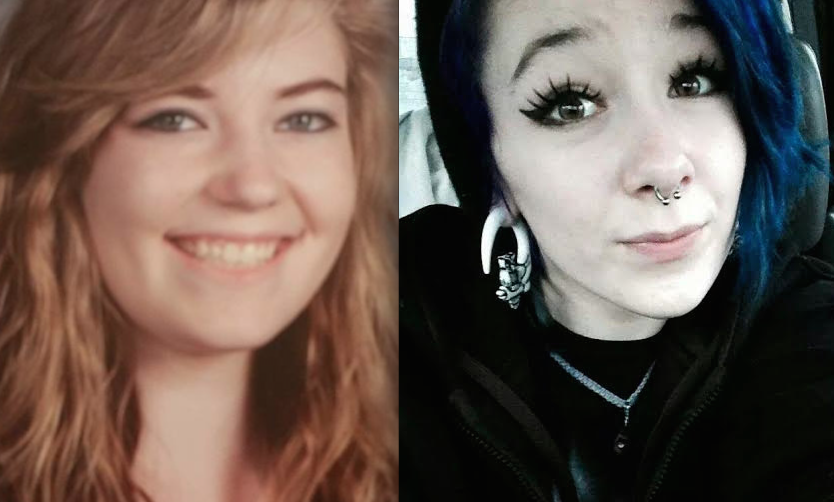 Above: Hannah Thomas-Garner and Sylvia Davis
UPDATE 2:44 p.m.: One girl found. (See here for more information.)
UPDATE, 12:20 p.m.: Well, here is a very positive piece of scanner audio, indeed. Thank you so much, LoCO readers. Still waiting for more confirmation. We'll keep you posted.
# # #
UPDATE, 12/6, 12:01 p.m.: A confirmed family member of one of the girls notes in our comment section that the truck has been found at the Mattole Trailhead. No one was with the vehicle. LoCO is n the process of seeking more information and will update this post when we know more.
# # #
Original Post: LoCO received an email from the aunt of one of two missing teens whose last known whereabouts were in Southern Humboldt.
According to the family member, 15-year-old Sylvia Davis and 17-year-old Hannah Thomas-Garner had been traveling with two men from the Shasta area in a 1996 white Ford Ranger extended cab pickup with a camper shell. The last known cell tower ping occurred in Myers Flat.
A few weeks back, one of their travel partners apparently told his grandma they were headed on a trip to the Lost Coast/King Range Area.
According to this piece by the OregonLive news site, Davis had planned to runaway. Thomas-Garner was last seen at a party in Jackson County, Oregon last Saturday. Her abandoned car was found in Shasta City on Monday.
Anyone with any information should call the Ashland Police Department at 541-482-5211.