Searchers from the Petrolia Volunteer Fire Department discovered the whereabouts of one of two runaway Oregon girls this morning. The girls, 15-year-old Sylvia Davis and 17-year-old Hannah Thomas-Garner, were believed to have been traveling with two men from the Shasta area in a white 1996 Ford Ranger extended cab. (See previous post here.)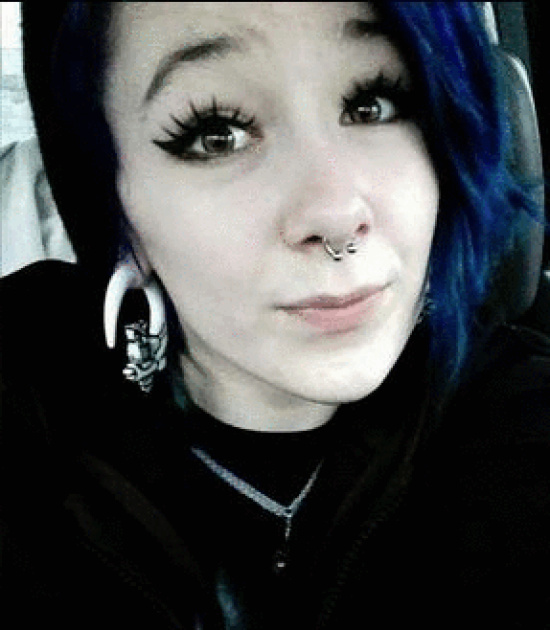 According to Harmony Kephart, the aunt of one of the missing girls, Sylvia Davis (see photo right0 has been found but the other girl has not yet been located. "We know Sylvia is with her dad," she said. "They did not find Hannah. We need to make sure that everyone is looking for her. My hope is that she is still up there." Kephart also believes the two men with the girls have been located.
Lori Cook, dispatcher for the Petrolia Volunteer Fire Department, explained that while her department helped locate the missing girl, details about the search have not yet been disclosed to her. She does know that three people have been found. One is a female. "They are being interviewed," Cook explained.
Sgt. Sam Williams of the Humboldt County Sheriff's Department confirmed that "one of the juveniles has been located." He explained though that while "it is possible that they have been all located, the area is so rugged and the cell service is bad" that he doesn't know for sure.
Williams said that the Ford Ranger was located early this morning. Kephart said that it was found on Lighthouse Road near Petrolia. Kephart said that the father of one of the girls waited with the truck until deputies arrived.
Williams said that after deputies confirmed it was the vehicle, they coordinated with BLM and Petrolia Fire and Humboldt County Search and Rescue team was initiated. "Whatever assets we had available responded," Williams explained.
A Coast Guard spokesman confirmed that their agency sent helicopters to assist the Humboldt County Sheriff's Department in searching for the two runaways.
Humboldt County residents, said Kephart, have been "by far the nicest." She urged everyone to still help look for Hannah.
Previously: Missing Teens Were Headed to Humboldt; Last Cell Tower Ping in Myers Flat