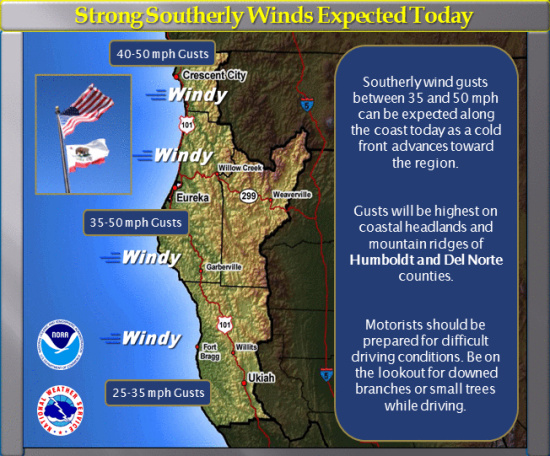 Graphic from the US National Weather Service's Facebook page.
According to the US National Weather Service, blustery southerly winds are predicted today between 10 a.m. and 6 p.m. Gusts could reach 50 mph particularly on coastal headlands and mountain ridges.
Driving conditions could be impacted by these winds with high profile vehicles experiencing the most difficulty. Areas of Hwy 101 and 299, Bald Hills Road and Fickle Hill Road could be particularly affected.
Below is a snip from the NOAA weather map showing areas most likely to be affected. The area in lavender shows where a small craft advisory is under affect. Spots of gold show where a wind advisory has been placed.