Another individual has been sentenced this week in a conspiracy to distribute marijuana case that involved multiple people originally from South Dakota, some of them growing on property in Humboldt County. Brett McFarland who owned property in Bayside and in Petrolia was sentenced to five years in prison on Monday in a South Dakota federal courtroom. He and his brother, Sean, as well as five others have pled guilty to charges associated with this case.
In July of 2012, Homeland Security raided various properties in Humboldt County including those belonging to McFarland. In January of 2013, there was a warrant served on McFarland's house in Bayside. In November, McFarland pled guilty and awaited sentencing until this week. As as condition of his plea, he agreed to forfeit his interest in the Petrolia property which was paid for with the proceeds from illegal sales of marijuana grown on that land and other places.
McFarland, a musician (see album cover below,) will spend the next five years in prison and will also have an additional four years of supervised release. (Press release below fold.)
All the other defendants except one have already begun serving their sentences. Jaymar Adams, the remaining defendant, has pled guilty and will be sentenced on March 24th.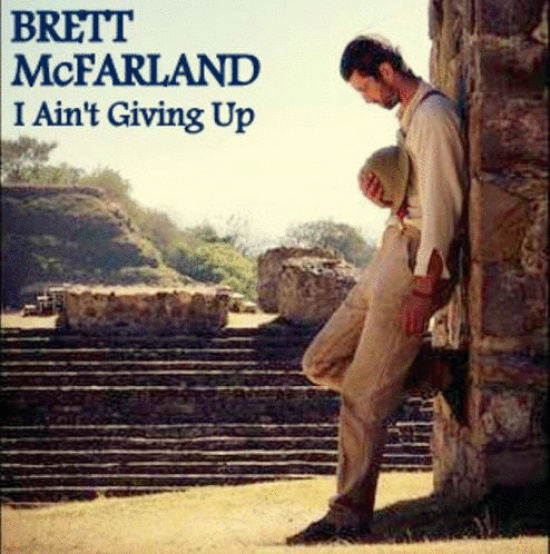 US Department of Justice Press Release:
United States Attorney Brendan V. Johnson announced that a Korbel, California, man convicted of Conspiracy to Distribute a Controlled Substance was sentenced on February 24, 2014, by U.S. District Judge Karen E. Schreier.

Brett Aaron McFarland, age 29, was sentenced to 60 months in prison, to be followed by 4 years of supervised release.

McFarland agreed to forfeit to the United States all his interest in the proceeds of the sale of real property located in Petrolia, California, which he acquired as a result of his illegal activities.

On September 10, 2013, McFarland was indicted for Conspiracy to Distribute More Than 100 Kilograms of Marijuana and Conspiracy to Commit Money Laundering. He pled guilty to the distribution conspiracy charge on November 12, 2013, and the other charge was dismissed at sentencing.

McFarland joined a conspiracy to illegally distribute marijuana in South Dakota and elsewhere. During his involvement, he grew, harvested, and obtained marijuana, illegally distributed it, caused it to be illegally delivered and distributed, and received payments for it. Marijuana was grown and harvested, among other places, on the real property in California, and then illegally sold. The proceeds of the marijuana sales were used to make payments on the real property.

This case was investigated by the U.S. Immigration and Customs Enforcement's (ICE) Homeland Security Investigations (HSI) in both South Dakota and California, and the Internal Revenue Service, Criminal Investigations. Assistant U.S. Attorney Connie Larson prosecuted the case.

McFarland is to turn himself in to begin his sentence on or before March 13, 2014.
PREVIOUSLY: