The Lost Coast Outpost's temporarily Mexican corespondent Duane Flatmo again took time out of his multi-month, Margarita-soaked south-o'-the-border excursion to remember we existed. (Dude even tortured us with a Skype call from paradise. The nerve!)
Interesting. Did Flatmo run out of his usual coaster canvases? Unclear. But he was gracious enough to send us in a shot of a full-on painting he did this week. We'll let Duane explain its inspiration:
So this week's Flatmo'd is about the many beach vendors that come up to you and say, buy something you don't need — it's almost free! Inflatables, fish, shrimp, jewelry, toys, umbrellas, chicklets, macaroons, clothes and more. Here are a few photos of some of the vendors and a painting I did for the local annual Mermaid Show at the Xaltemba Galleria here. Should turn a few heads.

Back to Humboldt in six days!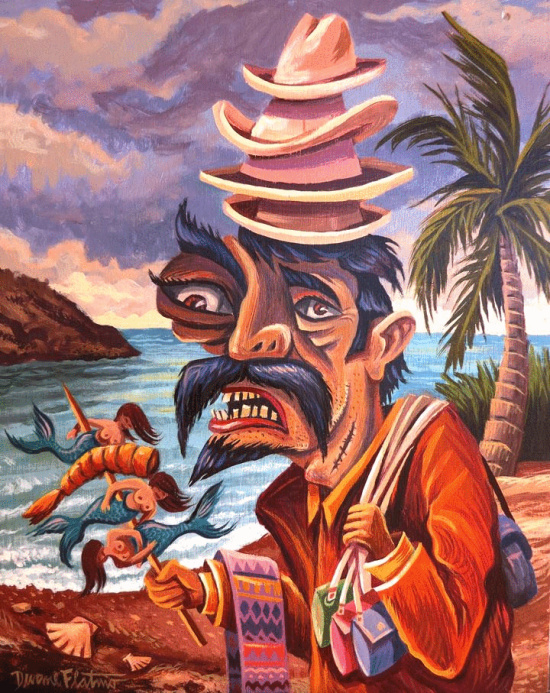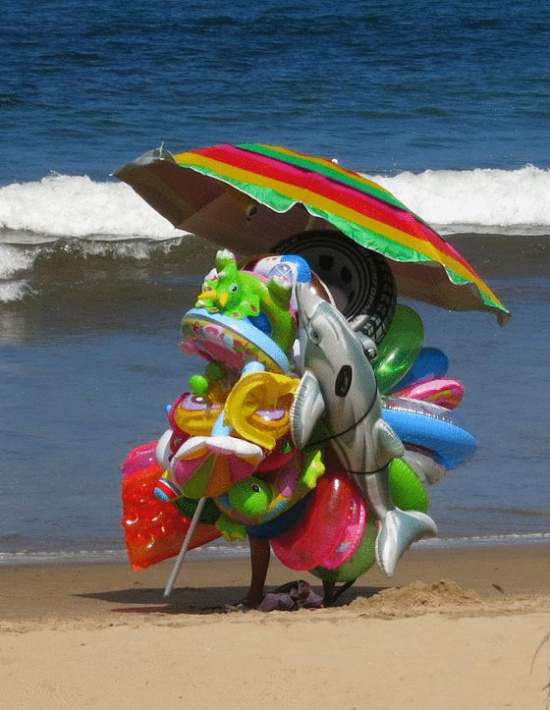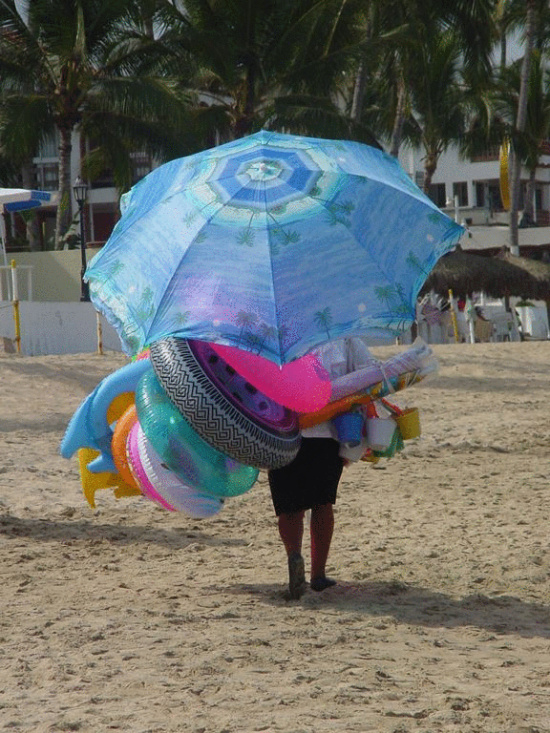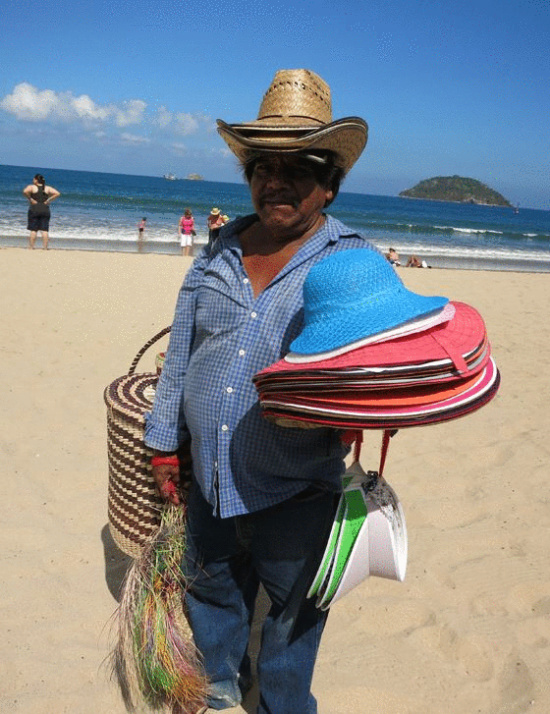 Duane also threw in the following food porn for good bragging measure: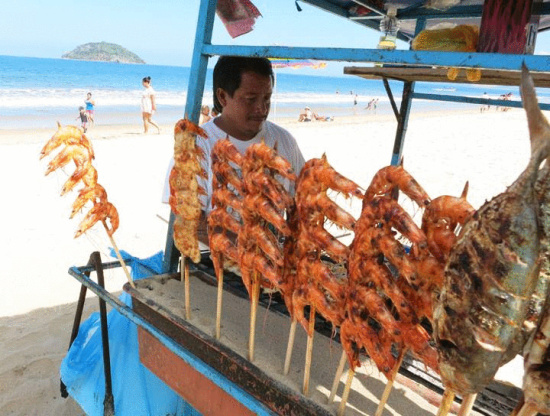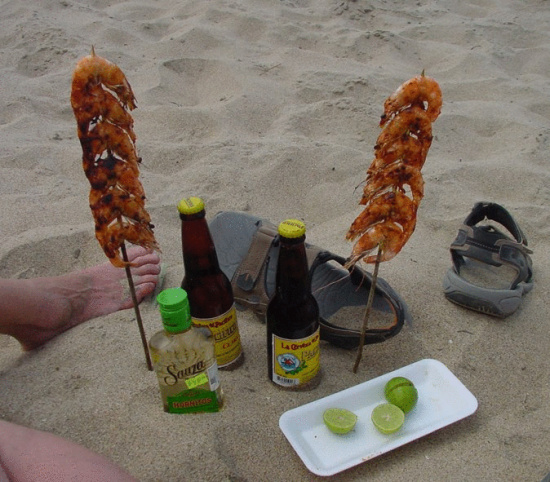 PREVIOUS FLATMO'D: