Breaking News: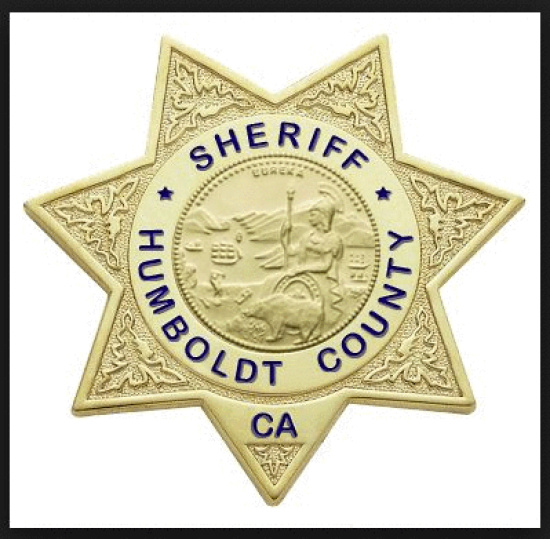 Residents in the Miranda area are reporting that there was a large law enforcement presence. Lt. Steve Knight of the Humboldt Co. Sheriff's Office has confirmed that deputies were in the area and have recovered a stolen vehicle from the Bay Area.
UPDATE 3/6:
A little bit of information about this arrest has come to us via the San Francisco Police Department Richmond Station's Newsletter. The following piece gives law enforcement's account of what led to the vehicle's theft and the suspect's arrest.
On 02/28/14 at 5:15am on the unit block of Sea Cliff Ave, the victim woke up and saw that a light was on in the hallway. The victim then heard footsteps and got up to see what was happening. He walked throughout the house and went into the garage where he observed the suspect. The suspect was attempting to open the garage door when the victim confronted him and asked him what he was doing. The suspect kept questioning the victim saying, "What are you doing?" "What do you want" and "Are you crazy?" At this point the suspect was able to get the garage door open and he jumped into the victim's vehicle that was parked in the garage and drove away. The suspect was also able to take the victim's laptop and wallet from inside the home.

Approximately 6 hours later, a Sheriff's Deputy was called to a home in Humboldt County. A person in the home had a restraining order against a relative who had just fled in a vehicle. A description of the suspect and vehicle was put out in that county and deputies located the suspect a short time later. Upon running the license plate they saw that it came back as a stolen vehicle and contacted the Inspector at Richmond Station. The vehicle belonged to the victim on Sea Cliff and his wallet and laptop were also located. The 28yr old male was charged with stolen auto and possession of stolen property.
Hat tip to Bruce Anderson of the Anderson Valley Advertiser for alerting us to this.