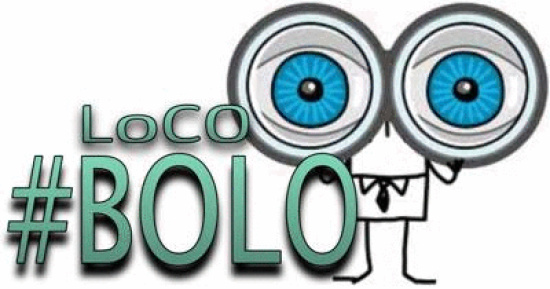 Here's the next post in our new series, Be On the Lookout. Here we highlight stolen items and ask you, the readers, to help your neighbors by passing on any helpful information to the appropriate law enforcement agency.
Yet another vehicle is the focus of today's Be On the Lookout. On January 23rd, this hunter green 1997 Ford F250 4X4 diesel king cab with diamond plated tool box was stolen from McKinleyville. The license plate number is 5V21075.
The owner points out that, like yesterday's featured BOLO, this was another bold theft. She says, "It was parked across the street and my husband was home." Below are two photos of the vehicle from different angles.
(Click images to enlarge.)
The Stats on Vehicle Theft in our Area:
According to the National Insurance Crime Bureau (NCIB), California is the number one state in the nation for car thefts with eight out of the top ten cities located within its borders. (Note that Redding, our near neighbor, is one of these urban areas with high amounts of the crime.)
The rate of car theft varies throughout Humboldt County and it is difficult to get recent stats for the whole area. However, information from some individual cities can be quickly accessed. (The North Coast Journal does an excellent job of breaking down all types crime by the numbers for Humboldt in this week's issue.)
According to Neighborhood Scout, an online site with crime statistics for some cities, Eureka has some of the highest rates of property crime in the nation. CrimeReports.com has gathered information on individual crimes in Eureka. (Take a look at map of what these crimes are by entering Eureka, California in the search bar. The results are pretty fascinating. Too bad more areas don't have this kind of coverage.) According to this site, for the month of January 2014, the city has had eighteen reported vehicle thefts. However, ten vehicles have been recovered (not necessarily the same ones—the vehicles could have been stolen from elsewhere or been reported earlier.)
Arcata's incidences of vehicle theft recently increased. Last night, Channel Three News reported that the there were 17 imported vehicles from the 1990's reported stolen during last month. That's right… Arcata with only about 2/3's the population of Eureka had nearly as many vehicle thefts in January.
On the other hand, Fortuna's Crime Map shows not a single incidence of vehicle theft for the same time period.
What Vehicles are Most Frequently Stolen:
According to the NCIB as of 2012 the most popular vehicles stolen in California are:
1. Honda Accord 1994
2. Honda Civic 1998
3. Toyota Camry 1991
4. Acura Integra 1994
5. Chevrolet Pick-Up (Full Size)2004
6. Ford Pick-Up (Full Size)2006
7. Nissan Sentra 1994
8. Toyota Corolla 2010
9. Nissan Altima 1997
10. Toyota Pickup 4x2 1988
How You Can Help:
First, help stop crime by reporting suspicious activity to law enforcement.
Second, be alert to problems. Stay connected with your neighborhood and be aware of the greater community. A Facebook site called, Nor Cal Auto Theft Recovery, provides a place for stolen vehicles to be publicized. Just like the LoCO's BOLO, the site has had some success helping recover stolen vehicles.
How You Can Protect Yourself:
Here are some tips from the NICB Vehicle Theft site.
Remove your keys from the ignition
Lock doors/close windows
Park in well lighted areas
NCIB suggests you can add an extra layer of protection by using any of these devices.
Audible alarms
Steering column collars
Steering wheel/Brake pedal lock
Brake locks
Wheel locks
Tire locks/Tire deflators
Theft deterrent decals
Identification markers in or on vehicle
Window etching
Micro Dot Marking
Smart keys
Wireless, ignition authentication
Starter, ignition and fuel disablers
Kill switches
Fuse cut-offs
Tracking Devices
PREVIOUS BOLO:
# # #
If you have a stolen item that you would like the LoCO community help you to find, please send photos, the police report number, the agency to which you reported the item missing, and any appropriate additional information to mskymkemp@gmail.com.