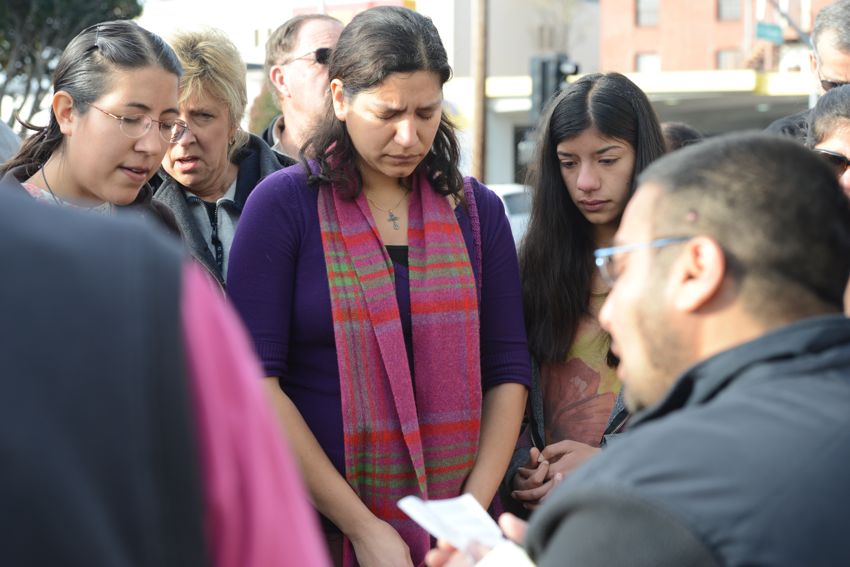 This is not how Humboldt wanted to start off 2014.
As you've probably read already on the Lost Coast Outpost today, the Eureka Police Department has confirmed that Father Eric Freed was found dead in the church rectory this morning. LoCO contributor Mark McKenna sent in these images of the scene that developed this afternoon in front of St. Bernard's on H Street in Eureka.
For more, please refer to LoCO's previous coverage here. Word is that there will be a service at Sacred Heart Church on Myrtle at 5:30 p.m. this afternoon. The bishop from Santa Rosa is driving up to lend his support to Humboldt's Catholic community.