UPDATE 1/20: Due to the groundswell of interest in this issue, the venue has been moved. The meeting will now take place at the Turf Room at Redwood Acres.
# # #
Original post: [Local palliative care physician Michael Fratkin has been working to raise community awareness about meth use in Humboldt and wrote the Lost Coast Outpost to announce an idea-gathering meeting aiming to reduce the problem later this month. If you'd like to send a letter to LoCO — which we may or may not decide to publish — write us at lostcoastoutpost@gmail.com. -A. Goff]
# # #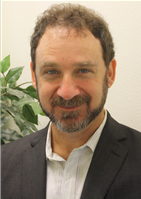 The time is now to take a good hard look at the methamphetamine problem in our community. As a physician working consistently in acute care for the last 12 years, I can say without any doubt that the problem has exploded out of control resulting in enormous health costs and human tragedy. All around us, the souls of our neighbors and our neighbor's children are being destroyed permanently. All of us have learned to look away, to avert our gaze from the hollow and broken people that intimidate us and frighten our kids. The death of Father Eric Freed, the countless everyday acts of violence and the millions of dollars we spend managing this problem in our hospitals should be enough to inspire the public to take action. The faces of neglected and mistreated children and the relentless crying of methamphetamine addicted infants cared for in our hospitals, then returned to their broken families, should be enough to at least consider looking for new solutions.
The first step in addressing any problem is to admit it's a problem and turn on the lights! There is an engaged group on Facebook attempting to generate light, share ideas, research fresh thinking and I invite you to join the conversation: https://www.facebook.com/groups/HMAAP/
We will also be meeting on Thursday, Jan. 23 at the Humboldt Area Foundation at 3:30 p.m. We hope to fill the space to overflowing. Our intention is simply to bring grassroots energy to the topic of methamphetamine abuse in Humboldt County, request renewed interest in studying the problem and to explore the successes and failures of other communities throughout the country.
One thing is for sure: no body has the answer because there is no one answer. We ask that people come prepared to listen rather than pontificate. We ask that blaming and scapegoating be avoided. We are committed to hearing the quietest voices among us. It's time to turn on the lights, folks.
Michael D. Fratkin, MD
# # #
UPDATE, 11:30 a.m.: After LoCO posted Dr. Fratkin's letter this morning, our colleagues at KHUM took the initiative and got him on the horn to discuss this issue. Audio of his chat with DJ Mike Dronkers is included below. -AG