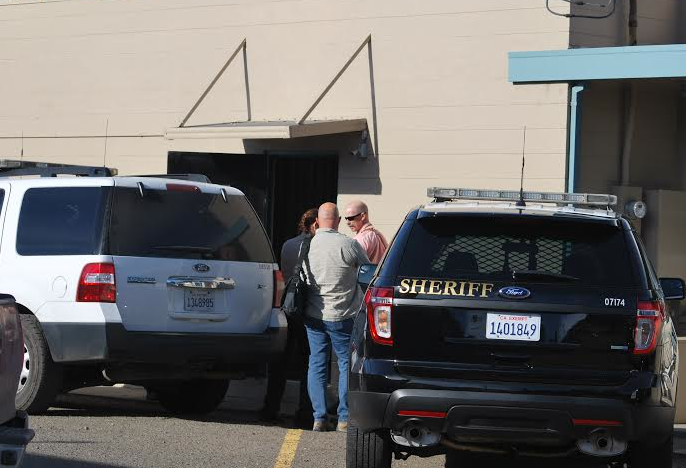 (Above: Law enforcement convene at the Garberville substation where Bullock was briefly detained before being transported to Eureka.)
UPDATE, 1:20 p.m.: Chief Andrew Mills confirms to LoCO that Gary Lee Bullock is alive and in custody. A LoCO reporter is headed to the station.
# # #
Details are scant at the moment, but a scanner traffic seems to suggest that Gary Lee Bullock has been caught in SoHum. The manner of the apprehension has not been confirmed, but listen to what went out over the scanner below.
PREVIOUSLY: