UPDATE: Audio posted. Listen below.
(Audio) Meth Awareness Meeting
# # #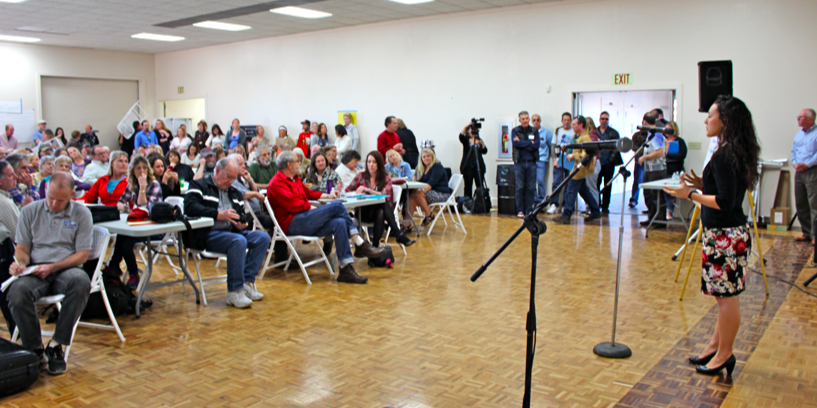 (Above: St. Joseph's Hosiptal RN Beth Weissbart addresses the standing room only crowd at Thursday's meeting.)
Original post: Assuming the technological gods smile on LoCO and KHUM, you should be able to hear live audio of Thursday afternoon's Humboldt Meth Abuse Awareness Project meeting taking place at Redwood Acres Fairground starting at 3:30 p.m.
If you hear something you like, feel free to chime in in the comment section farther down. For more info go here.
###
UPDATE: A few photos from the event.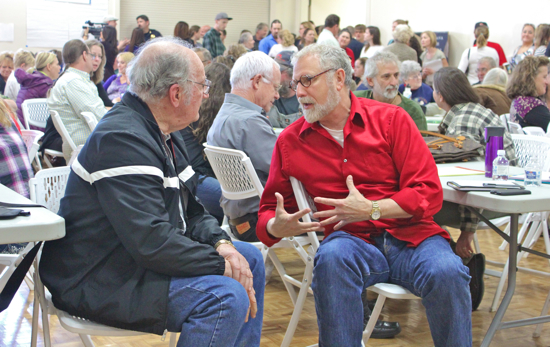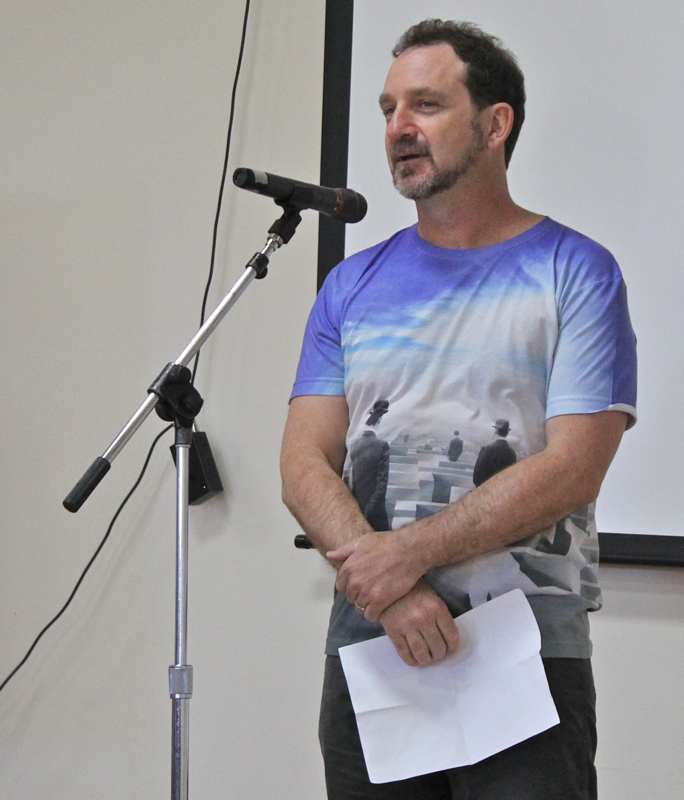 Dr. Michael Fratkin opened the event.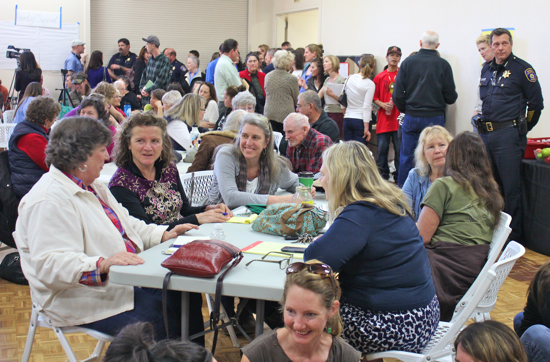 The meeting transitions into breakout sessions.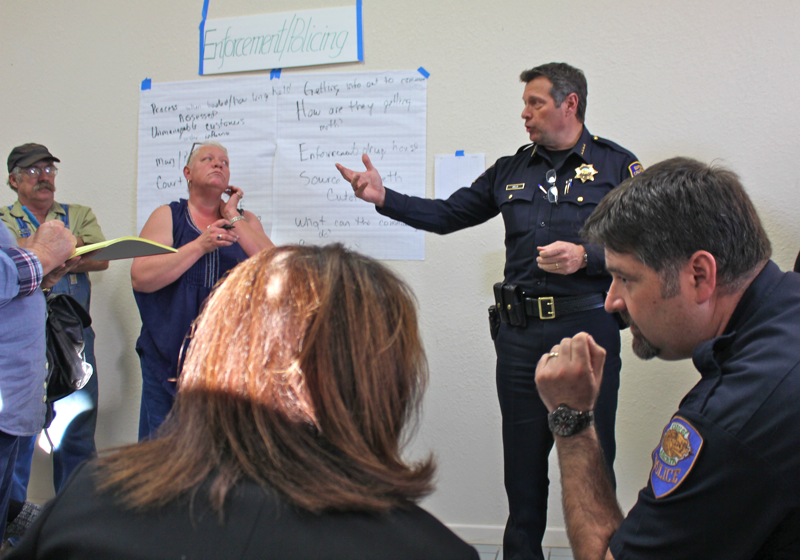 EPD Chief Andrew Mills and APD Chief Tom Chapman gather community input.