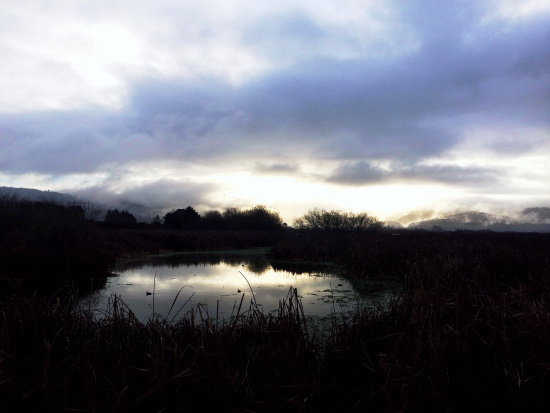 Hauser Marsh
Before we get to the drought, let's talk about the Arcata Marsh and Wildlife Sanctuary. From Samoa Boulevard, the 307-acre marsh sprawls out behind various industrial buildings. From South G, a bit more can be glimpsed, but to fully experience the hidden majesty, one must either drive to the end of I Street, marveling at the expanse of Humboldt Bay to the west and the reedy ponds to the east, or park in the Interpretive Center parking lot and meander down the five miles' worth of trails circling marshes whose mirrored surfaces are broken only by geese, ducks and various shorebirds skittering in for a landing.
If you haven't been to the Arcata Marsh lately, Saturday offers a few specific opportunities to visit and learn more:
Audubon Society Tour Join Moe Morrisette, bring your binoculars and have a great morning birding. Meet in the parking lot at the end of South I Street (Klopp Lake) at 8:30 a.m.
Take A Child Outside Day Local environmental educators offer nature-based activities, games and crafts along the marsh's 0.6 mile Log Pond Loop trail from 11 a.m. to 3 p.m.
Marsh Tour Meet Elliott Dabill at the Interpretive Center on South G Street for a 90-minute walk focusing on the ecology of the Marsh at 2 p.m.
More info about all things A-town marshy via Friends of the Arcata Marsh.
Drought update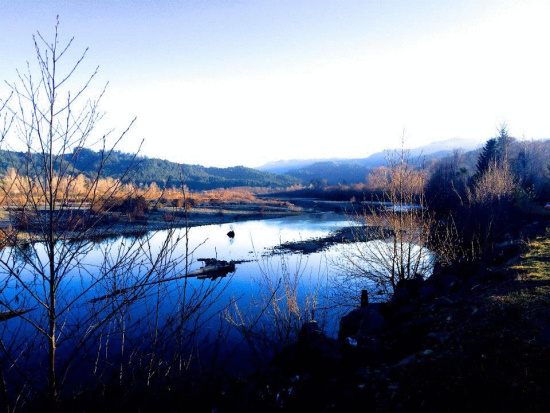 A very low Mad River
On yesterday's Coastal Currents, Reginald Kennedy, NWS service hydrologist, discussed the recent bout of rain and what it means for the ongoing drought. Spoiler: Not much. Weather patterns are expected to return to sunny and dry and stay mostly that way. Listen here.
If you somehow missed LoCO's prior story on the river closures, that news can be found here.
Adopt-A-Beach, Humboldt Baykeeper update
In other coastal news, the Northcoast Environmental Center is looking ahead to not only continuing the NEC-founded Coastal Cleanup Day in September, but expanding the Adopt-A-Beach program in the coming months and is also bringing Humboldt Baykeeper under the broad NEC umbrella. Get up to speed by listening to the EcoNews Report on KHSU today at 1:30 p.m. (Shows are archived if you miss it live.)
Might as well celebrate the sunshine and still days
As KHUM's Mike Dronkers noted on Coastal Currents yesterday, although we all want it to rain for the obvious reasons of we and the fish need water, we're stuck with rather glorious weather perfect for being outside. So might as well ride your bike more or go kayaking in the lagoons or Humboldt Bay.
Ocean Night
The next Humboldt Surfrider/Humboldt Baykeeper/NEC-sponsored Ocean Night takes place next week on Thursday, Feb. 6. Films are The North Canyon: Nazaré Calling (massive surf in Portugal featuring Garrett McNamara) and The Island President (massive climate change threat in the Maldives President Mohamed Nasheed). More next week!