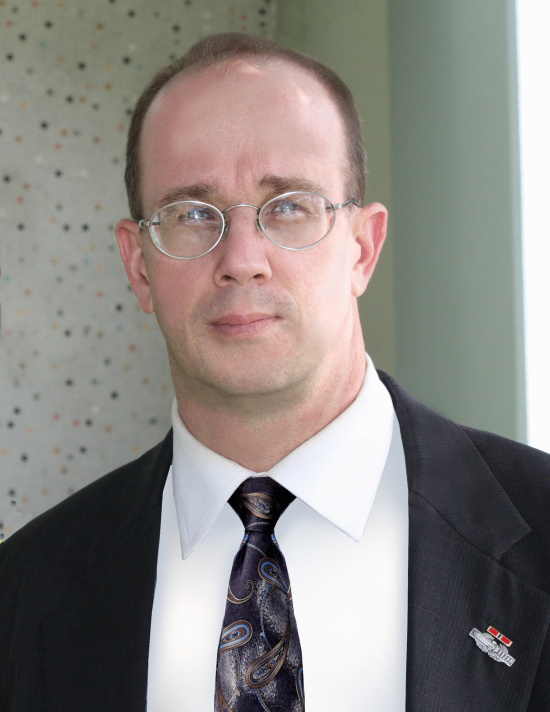 Welcome to DOLLISON'S DOCKET, the Internet's newest feature.
Remember that time that former district attorney candidate Allan Dollison wrote that informative LoCO comment about "wobblers" — cases that can be charged as either felonies or misdemeanors, at the prosecutor's discretion?
DOLLISON'S DOCKET is a lot like that, except in greater detail. Herein, Dollison writes about legal subjects of particular moment in Humboldt County.
Your witness, counselor! Take it away! —Ed.
###
Although there can be lots of reactions, interpretations and even explanations of the increase in violent crime in Humboldt, in particular Eureka, one noticeable observation is how many murder cases there are currently pending in our courts that are eligible for the death penalty. The crime of murder does not always qualify for the death penalty — there must be what are called "special circumstances."
During the recently completed District Attorney's election, one of the most relevant, and indeed dividing, issues between the candidates was their positions on the death penalty. The winner, Maggie Fleming, and yours truly both said that the death penalty should remain on the table. Mr. Klein and Ms. Firpo were opposed to the death penalty.
The issue was relevant because during the run-up to the election, the current District Attorney, Paul Gallegos, surprised the legal and law enforcement community by moving forward with the intention to seek the death penalty against Jason Warren. Mr. Warren is, of course, accused of murdering two people — Dorothy Ulrich and Suzie Seeman. The fact that he was alleged to have committed two murders is the reason his case meets the requirement for the death penalty.
What is interesting and perhaps emblematic of the current crime problem in Humboldt County is that there are currently several murder cases that qualify for the death penalty, yet Mr. Gallegos has sought it only the Warren case.
The current Bodhi Tree murder trial is actually death penalty-eligible because, like Warren, it is a double murder. The DA's office specifically decided to not seek the death penalty there. Likewise, Vincent Earl Sanchez is another death penalty-eligible case. It was also a double murder. No decision to seek the death penalty there. Limmie Curry and Eddie Lee — both accused of killing William Reid — was charged as a death penalty-eligible case. No death penalty sought there. The re-trial of Stephen Duane Chiara, who committed a murder in the 1990s, is death penalty-eligible. (His original conviction was subsequently overturned.) No death penalty decision there. Finally, the tragic murder of Father Eric Freed, allegedly by Gary Lee Bullock, is also a death penalty-eligible case. No decision has been announced in that case either way, but it is charged as a death penalty-eligible case.
Many theorize that the death penalty is just not appropriate for Humboldt County, due to its liberal leanings. In part it is that misperception that surprised many when Paul Gallegos decided to seek the death penalty against Jason Warren. In November of 2012, Humboldt County got to vote for or against the death penalty when the statewide proposed ban, Prop. 34, was on the ballot. Humboldt voted 51-49 to keep the death penalty. The statewide vote was 52-48 to keep the death penalty.
Humboldt County has sentenced three inmates to death in the last 20-30 years or so — leaving aside Wayne Ford, who received the death penalty in San Bernardino County, though one of his murders occurred here in Humboldt. (Ford was the individual who made international news by surrendering himself to the Humboldt County Sheriff's department with a woman's severed breast in his pocket.) Humboldt County's death row inmates are currently Jackie Ray Hovarter and Curtis Floyd Price. The third individual, Keith Hitchings, had his death penalty later overturned by the California Supreme Court in 1993, and he was later re-convicted and re-sentenced to life with parole.
Part of the argument, and in my opinion one with great weight, is that the death penalty is not functioning in California. There has not been an execution since 2006. It is extremely costly. It takes up about 30 percent of the case load of the California Supreme Court, and in fact the best evidence of the dysfunctionality of the death penalty is that the No. 1 cause of death on California's death row is natural causes. Richard Ramirez — Los Angeles' "Night Stalker" — died last year before he could be executed.
There are important procedural protections for the death penalty in California. You are entitled to two attorneys. You are entitled to a dedicated investigator. The latter is extremely important and very expensive for several reasons. Death penalty cases typically hinge not on the guilt of the defendant, as only the strongest cases are decided for that, but rather on what is called mitigation evidence. In other words: Possible explanations of how that Defendant ended up like this. It is up to that investigator to travel — sometimes all over the country — to obtain that evidence. Failure to do that will virtually guarantee a reversal in a death penalty case for ineffective assistance of counsel. My brother, who is an investigator in a public defender's office in Southern California, does these mitigation evidence investigations.
In a death penalty case everything is on the record. None of those secret little bench discussions between the court and counsel. This causes serious delays and disruptions in these cases, but it is absolutely vital that a reviewing court knows everything that occurred in a death penalty case.
Recently, in the Warren case, there was an issue with respect to the testing of DNA evidence. Typically these tests consume the sample. In that case, Mr. Warren's defense attorneys wanted their own expert present to confirm that the government was following the exact procedure for this test, because if no more evidence is left the defense cannot re-test it. This same request occurs in even non-death penalty cases, but not always. Reports indicate that the testing went ahead anyway without the defense expert present. Surely an issue for appeal for Mr. Warren.
As mentioned earlier, these cases take forever. Hovarter and Price were both convicted in the 1980s. Although Mr. Warren's case is set for trial later this year, it is highly unlikely that it will actually proceed to trial prior to January, when Mr. Gallegos leaves office.
This will leave the new DA, Ms. Fleming, the opportunity — and, in fact, the requirement — to revisit the decision in the Warren case. In light of the issue regarding the DNA testing, it would be prudent to at least re-visit that decision. It will also allow her to make decisions in all of these other pending cases if they are still pending at the time of her investiture. I have no doubt that she will make the correct decision in all of these cases, but more importantly for the safety and security of Humboldt, it is my hope that we start getting fewer and fewer death penalty-eligible cases. We are a small, peace-loving community. Having at least six death penalty-eligible defendants currently pending shows that there is a serious problem with violent crime in our community.