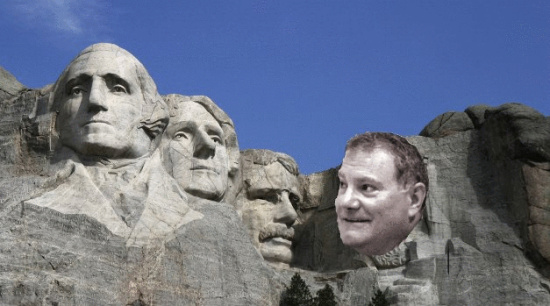 The United States is the only country in the world where we have a potential non-violent overthrow of our government every two to four years … and this occurs at local libraries, schools and other public buildings. It's called voting.
Carolyn Crnich and Kelly Sanders of the Humboldt County Elections Office were gracious enough to give me some of their time to talk about voting. Ms. Crnich is retiring after 38 years of public service and she has my heartfelt appreciation for her professionalism in the Elections Office. Elections can get emotional as each side of a campaign (along with those pesky anonymous blogs) can throw rumors and innuendos about election results. Ms. Crnich was always the consummate, non-biased professional. Ms. Sanders was elected by the widest margin (99.25%) of all the local candidates this past June 2014 primary. Yes, she ran unopposed – however, she still had the highest percentage of votes.
So here's the basics on who can vote: You can register to vote if you are a U.S. citizen, resident of the State of California, and will be at least 18 years of age at the time of the election. For instance, if you are a 17 year-old high school senior who turned 18 on June 3 or sooner, you could have registered to vote for this past election prior to turning 18.
How does one get off the voter rolls? Death, moved out of the county (the Elections Office is notified by the DMV from a new locality), or request in writing to be dropped from the voter rolls. The other issue is crime. If you're in prison or on parole you cannot vote. However, if you're on probation you can legally vote.
If you claim Humboldt County as your legal residence, even though you may have lived, worked and slept outside of Humboldt County for the past ten plus years you can legally vote here.
The final certified election results were just posted on Humboldt County's newly designed website. You may notice "Unqualified Write-Ins" "Over Vote" and "Under Vote" in the final results. An "Unqualified Write-In" is when a voter writes in the name of a different candidate not officially in the race. This is only allowed when a write-in candidate gets the required number of signatures and pays any filing fees after the cut-off date to have their name placed on the election ballot. Think of recent write-in candidates Johanna Rodoni (2008 2nd District Supervisor candidate) or Charlie Bean (2012 Eureka City Council candidate). An "Over Vote" is when the voter checks two or more candidates for a specific race, nullifying their vote in that race. An "Under Vote" is when the voter doesn't choose any of the candidates for that particular race or office.
A "provisional vote" is when a voter lost their Vote By Mail ballot and shows up at a polling location to vote or when a voter shows up at the wrong polling location. Say a voter has moved and doesn't remember their new polling location and goes to their former polling location where their name would not be on the register. That would be a provisional vote. The County Elections Office has to verify that the Vote By Mail ballot wasn't turned in and the voter tried to vote twice or that the voter didn't try to vote at two separate locations.
This is part of the reason that it takes up to 28 days after the election for it to be certified. Between auditing the amount of ballots that went out to each polling location, how many were actually voted, how many destroyed, and how many retuned (and these numbers better add up) and counting the late Vote By Mail ballots that are delivered to the Elections Office on Monday or Tuesday (election night by 8 pm), not to mention the number of Vote By Mail ballots that are dropped off at polling locations on Election Day. If your Vote By Mail ballot was not received at the Elections Office by the Saturday before the Tuesday election it will not be counted for up t0 28 days as the Elections Office has to certify the signatures on the ballot.
Postmarks don't count. With the U.S. Postal Service talking about routing our mail through Medford, Oregon before coming back to Eureka, this could take up to three days for what most people count on overnight delivery. If this goes through it will drastically change how local campaign chase Vote By Mail voters. There were 90 ballots that arrived too late to be counted in our recent local election.
There are currently 75,124 registered voters (down from election day) in Humboldt County out of a 2013 U.S. Census population estimate of 134,493 or 56% of our population is registered to vote. Keep in mind those under 18 years of age and non-U.S. citizens cannot vote. The voter turn-out this past June primary was only 38%. That means that only 21% (0.56 * 0.38) of our population gets to decide the future direction of Humboldt County.
Elections are determined by those who vote.
It is easy to register or re-register to vote. The Elections Office, Post Office and most libraries have voter registration forms. You can register to vote online in about two minutes. The County DHHS (Department of Health & Human Services) is required to send out voter information for all CalFresh, Medi-Cal and Calworks applications, renewals or address changes.
So what are the reasons for not voting? The thing I hear the most is they don't want their name in the jury pool. While correct, as the Elections Office is one source for jury pool names. So is having a Driver's License or registering your car or boat. For the record, applying for your Driver's License does not automatically register you to vote. There is a box to check at the DMV if one would like to register to vote. This is forwarded to the County Elections Office, which then mails out a voter registration form. However one still has to complete, sign and return this voter registration form.
I had a nice chat with the two women manning the League of Women Voters booth at the 4th of July event in Old Town Eureka, who asked what can be done to increase voter participation (both voter registration and actually voting). It's a great question and I wish I knew the answer. This past election barely 50% of the Vote By Mail ballots were turned in. Only 25% of the Polling Place voters made it to the polls.
THE GOOD NEWS AND THE BAD NEWS
I'm most proud of the fact that I registered (or re-registered) almost 30 voters this past election and got almost all of them to vote. One had a baby two days prior to Election Day and was recovering from surgery, so that was my bad I didn't stress to check the box "Vote By Mail", where she could have voted prior to delivery. Now here's the bad news. I had over 70 people tell me they didn't want to register to vote.
TALES FROM THE CAMPAIGN TRAIL
The Friday before the election, I joined Richard Marks around 5:30 pm after neighborhood canvassing when a volunteer came in with a large envelope in his hands. Both Richard's and my eyes zeroed in on the envelope.
"What's that in your hands?"
"My election ballot."
And like a bad scene at an Italian family dinner after too much wine, Richard and I both started flailing away with our arms while almost shouting, "What's that still doing in your hands?"
"I've been busy."
"Why didn't you mail it two weeks ago?"
"I didn't have a stamp."
"Why didn't you drop that off at the Elections Office yet?"
"Like I said, I've been busy."
"You're killing me, Smalls! You're freaking killing me!"
So I drove him to the Clark Street Post Office, where they no longer have a stamp machine in the lobby. We tracked down a stamp and made it to a post drop box by 5:45 and that vote counted… barely. This was a volunteer that had been door knocking and phone banking for months. You can imagine the motivation of the typical voter not associated with any campaigns.
For the record, Vote By Mail ballots are mailed to your home or post box thirty days prior to the election to make voting simple and easy at your own schedule. However the Post Office does not forward election ballots, they are returned to the Elections Office.
If you can't take the two minutes to register to vote and then actually vote, you will have no say in what local, state or federal government does and you can't complain for at least two years.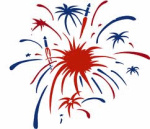 NOTES
What an incredible 4th of July event in Eureka this past weekend. I'd like to give a big shout to Charlotte McDonald and Amanda Kruschke of Eureka Main Street for all their hard work. Also to Mike "Uncle Sam" Jones along with Eureka's Finest (EPD) and Eureka's Bravest (EFD) for all their work in keeping a crowd estimated at over 10,000 people having a fun day with no major incidents.