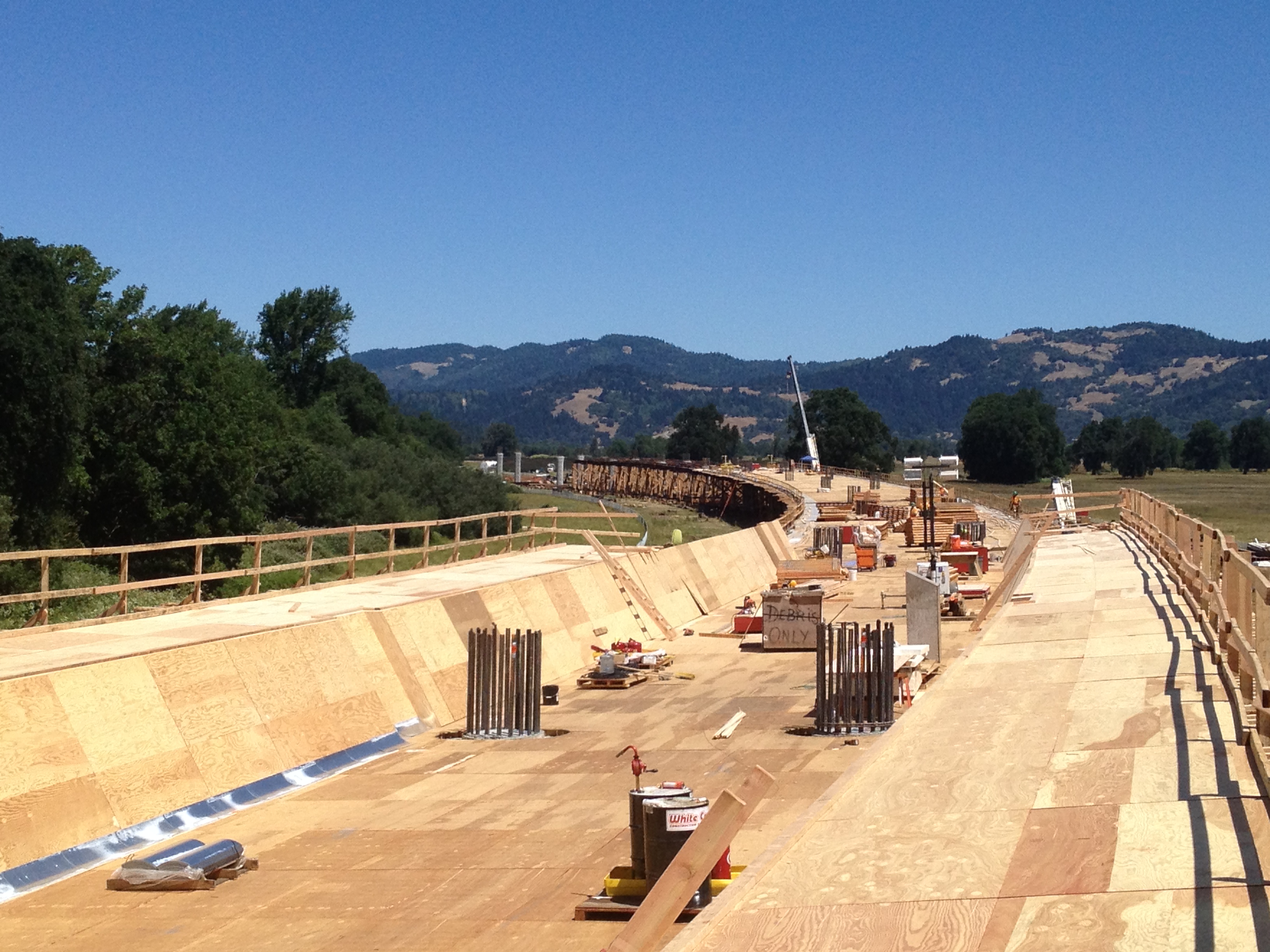 Press release from the California Department of Transportation:
On June 20, 2014, the US Army Corps of Engineers suspended Caltrans' permit to construct the Willits Bypass Project. The costs to keep contractor crews on standby and other delay costs have added an estimated $800,000 to the Willits Bypass Project from June 20 through July 7, and are accumulating at about $100,000 per day. Due to these costs, Caltrans has notified our contractors that we intend to suspend work effective July 8 at the end of the day's work until the Corps permit suspension is lifted. This was not an easy decision, but with the mounting costs and uncertainty from the Corps of when they might lift the suspension, Caltrans had to reduce the escalating costs to taxpayers.

Over the past two weeks since the Corps suspended our permit, Caltrans has tried to balance our commitment to build this important interregional project by keeping contractor employees and equipment on standby versus the mounting costs to taxpayers. At this time suspending work is the right thing to do to help control the increasing costs. Last week 45 trade workers were laid off and another 55 will be laid off due to suspension of work. These 100 workers will likely leave the Willits area along with their wages and their contribution to the local economy.

Only a few contractor employees will remain onsite to complete a road to be used as a future detour of US Highway 101, maintain a water diversion in order to protect fish, and to be ready to handle any other pressing issues that may arise. Caltrans continues to schedule meetings with the Corps and is working to get the suspension lifted as quickly as possible.
Previously: