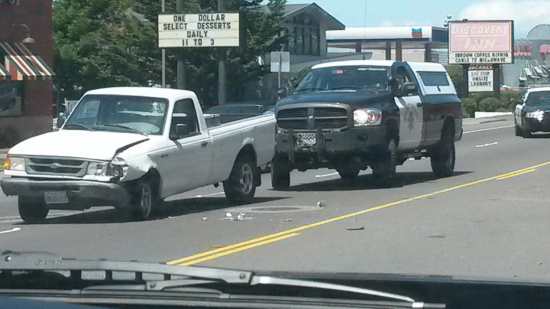 [Photo provided by a reader.]
Experienced a little traffic problem in Eureka today?
According to Eureka Police Department spokesperson, Brittany Kesterson, there was an accident about 2:30 p.m. in the 2900 block of Broadway. She explained that a driver pulling out of Bayshore Way didn't see the southbound vehicle approaching. Kesterson said that even though both drivers wearing their seat belts, when the southbound vehicle struck the first vehicle, both parties received minor injuries.