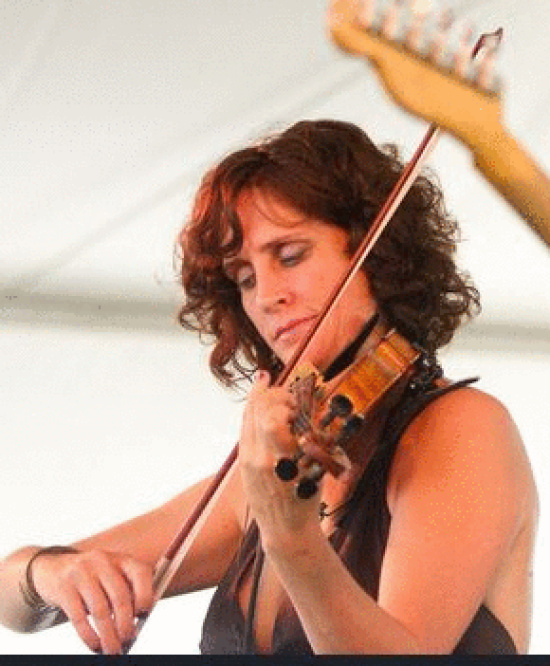 Jenny Scheinman in concert. [Photo also from NPR found here.]
A Humboldt singer was featured today on NPR. Jenny Scheinman, a local musician, sang homegrown lyrics (like "veer off the highway forty miles from Ferndale") and described being raised in a remote part of our area to a nationwide audience.
According to the interviewer, Scheinman "likes to say she grew up in the westernmost house in the continental United States—a rural homestead up on a bluff in far northern California—Humboldt County."
"We were sort of feral, I guess, as children," Scheinman explains at one point.
Scheinman not only sings about our remote area but she explores her complicated relationship with her father in this delightful interview: Jenny Scheinman Reaches Out To Her Father In Song.