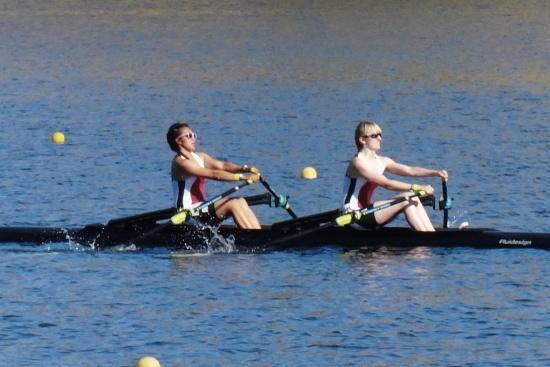 LoCO Sports! is a member of the Lost Coast Outpost community telling the rest of the Lost Coast Outpost community about cool kids sports things. The following rowing update is from the Humboldt Bay Rowing Association.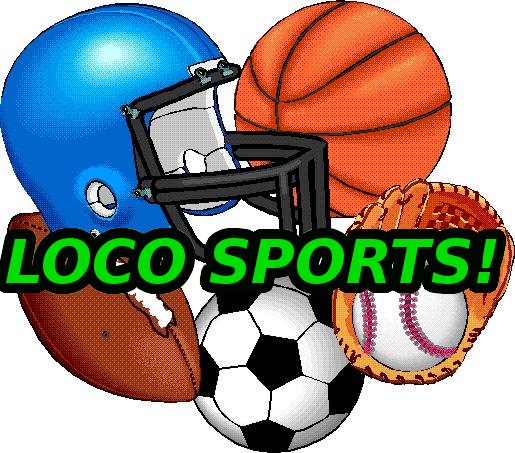 This past weekend Humboldt Bay Rowing Association joined 132 clubs from across the United States at Lake Natoma, near Sacramento, for the 2014 Youth National Rowing Championships. Rowers aged 11 – 18 competed to see who was the best in a variety of boat categories. HBRA varsity rowers Amanda Morettini and Maria Martinelli qualified their lightweight double in early May by taking third in the Southwest Regional District Championships and were able to represent Humboldt at the event this weekend.
After practicing twice a day for the last five weeks the dedicated girls were ready. This weekend they took second in their heat, advancing them straight through to the semi-finals where they took fourth, earning them a spot in the petite finals on Sunday.
In a tightly contested race the pair took second place in the petite finals making them the eighth fastest women's youth lightweight double in the nation. In the process they were also able to defeat a team who beat them at the qualifying event. "That makes you feel good about the work you put in," says head coach Scott Gibson, "The best sign of improvement you can get is when you beat someone you could not earlier in the season."
Many of the girl's teammates and family members were able to travel down to the race to cheer the girls on. "It made us feel really good hearing all the cheers for us as we came to the finish line," says Amanda Morettini. HBRA president Jerry Simone was also on the shore shedding a few tears as they came across the line. "We are so proud of what these girls have done. Eighth in the nation is no easy task!" Amanda and Maria both graduated this year. They had to miss their official Eureka High graduation but were fortunate enough to hold a ceremony at the lake on Saturday night. Eureka High Principal Rick Jordan came down with his son, who is also a team member, to conduct the ceremony, lakeside. Both rowers graduated with several honors and GPAs above 4.0. Amanda will be going to UC Santa Barbara and Maria will be attending Humboldt State.