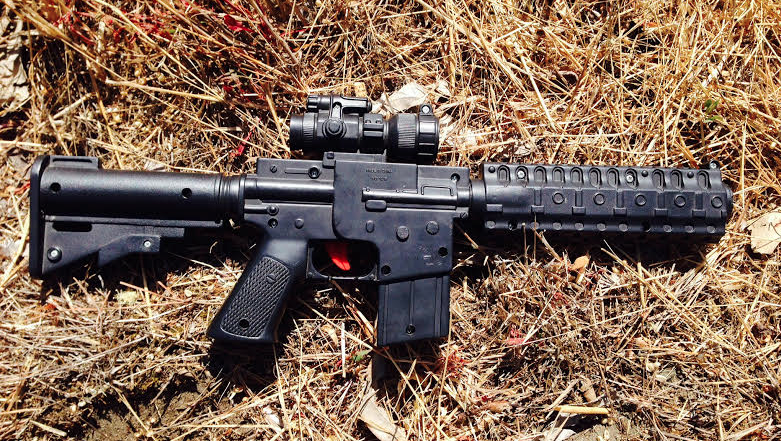 I mean, c'mon. California Highway Patrol press release:
On the late morning of Sunday, June 15th, the California Highway Patrol Humboldt Communications Center received several calls of a male pedestrian pointing a firearm at passing motorists on State Route 255 at V Street. Upon CHP officers' arrival, they observed a male suspect, later identified as 44 year old Shannon Stone from the Manila area, in possession of what appeared to be a black assault rifle walking on the railroad tracks adjacent State Route 255 while haphazardly pointing the rifle at various objects. With Stone at gunpoint, CHP officers and a Humboldt County Sheriff Deputy ordered Stone to surrender his rifle and place his hands in the air. Stone was ultimately compliant to the officers' commands and he was taken into custody without further incident. The rifle was retrieved and determined to be a realistic-looking plastic toy rifle (pictured above). Upon further investigation, it was discovered that Stone had pointed the toy rifle in a threatening manner at numerous passing motorists while walking along the shoulder of State Route 255. Stone was taken into custody and booked into the Humboldt County Jail facility on misdemeanor charges including brandishing an imitation firearm in a threatening manner, resisting, delaying, obstructing the duties of a peace officer, and a violation of probation terms.

The CHP reminds the public that displaying any object which can be mistaken as a firearm may result in law enforcement response and further actions that pose a danger to the suspect, the community, and responding officers.