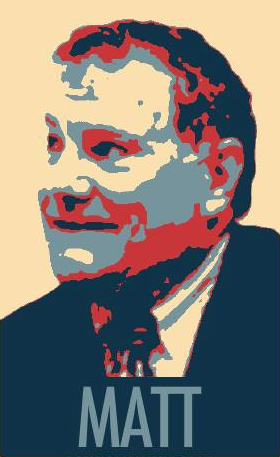 What a night! For months the two competing sides of Humboldt County political factions were doing their thing during the "silly season" of elections. A primary campaign is like a pregnancy, except shorter, unless your primary goes to the general election in November, in which case it's longer. Many months of hard labor comes down to a few hours and at the end of the night – another beautiful campaign victory.
Here's the math on the remaining 4th District votes to be tallied: "X – Y / 2 = Z", where X is the 1,000 expected votes to be counted, Y is Bass' 303 vote margin = 697 / 2, Z = 348.5. Kerrigan would have to hold Bass to under 35% of the remaining 1,000 expected votes and take 65% of these votes. Ain't gonna happen as too many Bass supporters mailed their absentee ballots last Saturday and even on Monday and huge numbers dropped them off at the polls on Tuesday.
Political power goes to those that can influence voters and win elections, not to those who yell the loudest and write the most Letters to the Editors.
You may not like Roger Ailes, Rupert Murdoch, Rush Limbaugh, Bill O'Reilly, Sean Hannity and the whole Fox News, conservative talk radio gang, but let's remember one thing, the Tea Party has elected members to both U.S. Senate and Congress. How many Earth Firsters have been elected to Congress? Outside of Arcata, how many Green Party members have been elected to anything of substance on the national (San Jose, CA is not national) level?
There were some very clear winners and losers election night.
-WINNERS-
Local law enforcement: the Humboldt Deputies Sheriffs Organization (HDSO) supported three candidates this election season: District Attorney Maggie Fleming, along with Supervisors Ryan Sundberg and Virginia Bass. A trifecta!
Maggie Fleming: to win a primary outright (50% + 1) with four candidates deserves a measure of respect and a round of applause. Well done.
Ryan Sundberg: a 22 point re-election win. 'Nuff said.
Virginia Bass: considering every regressive "no growther" and environmental activist smelled blood in the water and got behind Chris Kerrigan and…
Richard Marks: Do you think it's a coincidence that ever since the Democratic Central Committee threw the only 2006 Democratic candidate (Marks) for 4th District County Supervisor under the bus and 17 of the Democratic Central Committee electeds came out and endorsed a Republican (Bonnie Neely) that year, the left wing-nuts have lost 80% of Humboldt County and City of Eureka elections? Virginia would not have won her re-election without Richard Marks, the smartest political mind in Humboldt County.
-LOSERS-
The Paul Gallegos Legacy: when all four candidates campaigned on how bad of a job the current District Attorney is doing, no amount of Richard Salzman spin can help.
Richard Salzman: speaking of, when was the last time Salzman won an election outside of District Attorney? Considering he worked on the Kerrigan and Latour campaigns and went lone wolf on the Firpo campaign (Redwood Progressive email blasts, blog posts, radio call-ins), I guess he got his own version of a trifecta. At least now I don't have to deal with his ego-drivel on any media source (newsprint, radio, blogs) for another two years.
Judy Hodgson: the political lobbyist with her Bully Pulpit in the North Coast Journal desperately wanted Supervisors Sundberg and Bass out of office (see above about influencing voters and winning elections). Back in 2008 the Obama team stopped all communications with Fox News as they felt Fox was not media, but rather propaganda. See any similarities?
Liberal Jon (Yalcinkaya): he comments so much and so long on every blog in Humboldt that even the anonymous trolls tell him to go away. So he started his own blog that four people read. I'm going to buy him a T-shirt that reads, "More people read this T-shirt than your blog". Huzzah!
Recently I had coffee with a well respected local journalist (and I can count those on one hand with a whole lot of fingers left over) who stated, "Why run someone for office unless you believe you can have a positive outcome."
An Arcata politico told me he was at a meeting to find an opponent against Ryan Sundberg and he told them, "Sundberg beat Patrick Cleary. Show me a better candidate than Cleary in the 5th (District) and we'll get behind this person."
He was met with silence.
"Otherwise don't waste my time, energy and more importantly, my money, if we don't stand a chance of winning."
Couldn't have said it any better myself.
Our founding fathers set up our nation as a Republic, a nation of laws, while our elections were set up as a Democracy, 50% + 1 winner takes all. And while 49% of the country may intensely dislike Barack Obama, he got 51% of the vote and was re-elected President for another four years. Like Jim Rome of sports talk radio says, "Scoreboard, baby!"
Rex Bohn won his election by 33 points, Estelle Fennell defeated an incumbent, Ryan Sundberg won his re-election by 22 points and Virginia Bass defeated her previous three opponents, who had a combined 36 years of elected experience (Peter LaVallee – 4 years, Eureka Mayor 2006; Bonnie Neely - 24 years, County Supervisor 2010; and Chris Kerrigan – 8 years, County Supervisor 2014).
On Tuesday we changed the narrative of Humboldt County politics. The majority of voters have spoken and we are moving Humboldt County forward. It's now the "Elected Four" and "the Gang of One". Let's get 'er done, beginning with the General Plan Update.
# # #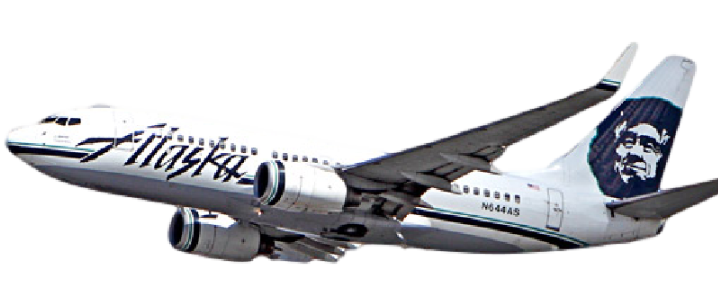 Matthew Owen's Travel Tip of the Week: Alaska Airlines offers any remaining first class seats for only a $100 upgrade fee 24-hours prior to travel. Get on your computer and hit that ENTER button exactly 24-hours prior to departure and score yourself luxury travel on a budget.
[Editor's note: In case it wasn't obvious, the travel-savvy author of this Op-Ed is Virginia Bass's husband.]