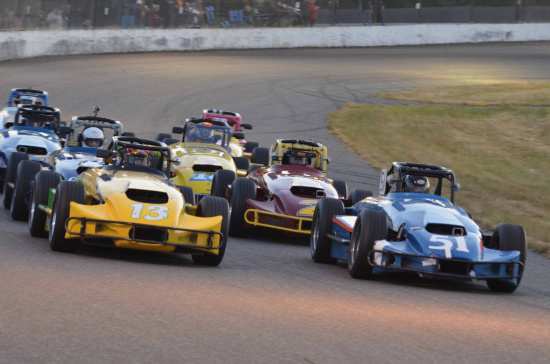 Cars in the Thunder Roadster Class coming packed down the back stretch. [Photos provided by Mark Ahrens.]
Guest post by Mark Ahrens:
A new direction and enthusiasm at Redwood Acres Raceway is providing healthy and spirited Humboldt experience for motor sport fans. It's no longer "Gentlemen, Start your engines". At the Eureka Raceway, both men and women challenge for the checkered flag.

Tests of driver skill, pit crew expertise, and fan loyalty were in full swing Saturdaynight as the Thunder Roadster and Late Model Classes powered out of turn number two, accelerated down the back stretch, then into turns three and four they dashed for the finish line.

The next nights of racing at Redwood Acres are scheduled for Friday, June 20th and Saturday - June 21st, featuring: Quad Wars Friday Night / Demolition Derby Night on Friday and the Big 5 Fair Classic Late Models, Thunder Roadsters, Bombers, Mini Stocks, Roadrunners/Hornets on Saturday.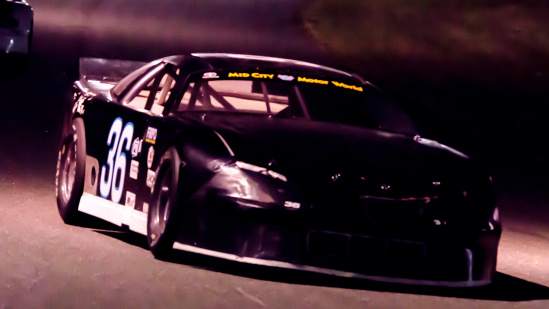 Driving Car 36 is the Winner of the Late Model Maine Event, Luke Hall.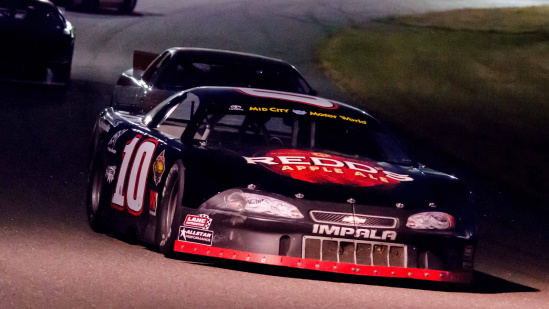 Driving Car 10 is the Second place finisher of the Late Model Maine Event, Mic Moulton (Red's Apple Ale).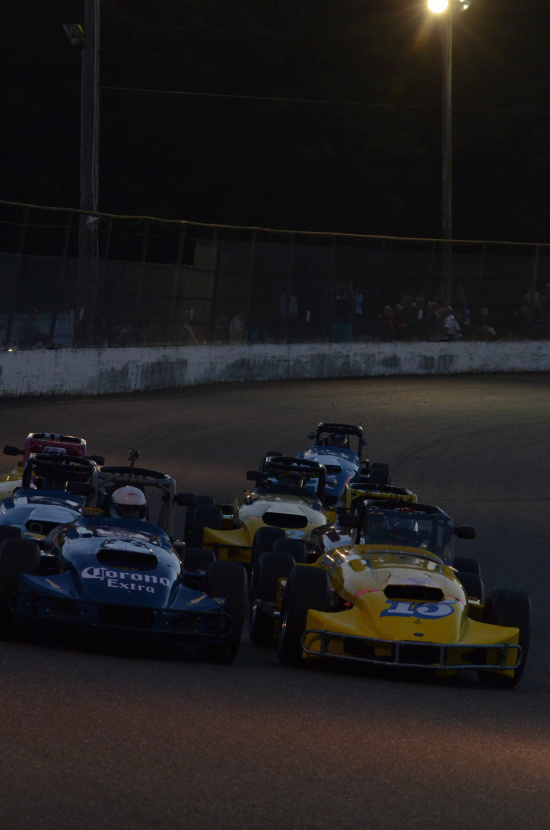 Driving Car 15 on the lead inside is Winner of the Thunder Roadster Main Event, Paul Peeples Jr.