Humboldt County Sheriff's Office Press Release: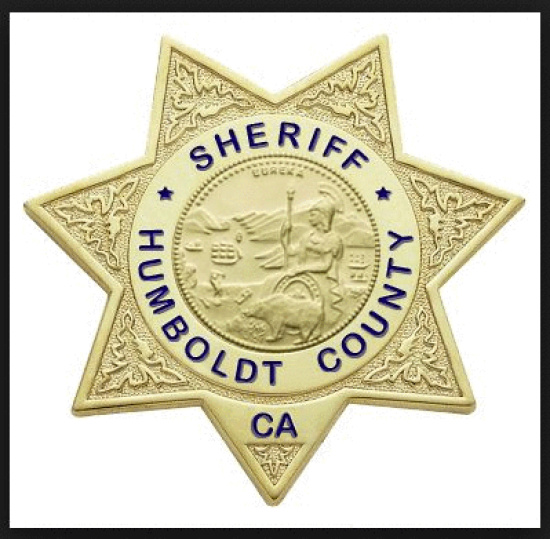 On 03-10-2014, at approximately 3:00 a.m., the Humboldt County Sheriff's Office received a call from a 34 year old female, who reported her sister, Maggie Sylvies, 33 years old from Eureka, as an overdue motorist. The 34 year old female told the investigating deputy that Maggie Sylvies left her residence on 03-09-2014, during the late afternoon to pick up a friend somewhere between Kneeland and Bridgeville. At 9:30 p.m., on 03-09-2014, Maggie Sylvies called her sister and said her vehicle, a red 2002 Chrystler, was stuck in a ditch off a main road. She did not know her exact location, but was able to provide the name of a sign which said, "Iaqua Conservation Easement". At 11:00 p.m., 03-09-2014, she again contacted her sister, this time by text message, and said she was fine, but indicated her cell phone battery was dying. Her sister became concerned after not hearing from her anymore, so she called to report her as missing, and possibly needing help.

The Sheriff's Office initiated a vehicle search for Maggie Sylvies and her vehicle. Deputies drove the road systems that she may have been driving on. A California Highway Patrol Helicopter from Redding was brought in to assist in the search.

At 1:00 p.m., the California Highway Patrol helicopter crew located Maggie Sylvies and her vehicle off Showers Pass Road, in Kneeland. Her vehicle was stuck in deep mud. The helicopter landed and confirmed she was in good health. The helicopter crew directed deputies on the ground into Sylvies location. The deputies were able to assist Sylvies and her 31 year old male passenger, Michael Grant, from Eureka, in getting their car back onto the roadway.

The Sheriffs Office would like to remind the public to tell family and friends where they are going when driving into the mountains and when they expect to return, bring appropriate equipment and clothing. This time of year the weather conditions can change rapidly. Wet and cold weather can cause hypothermia. A cell phone, map or GPS is also very helpful. Keep in mind not all rural areas have cell phone coverage and cell phone batteries need to be fully charged.

Searchers need to have an area to search when looking for lost hikers and missing motorists. The more detailed the information about the roads the person is driving on or the trail the person is hiking on can greatly assist in locating them.