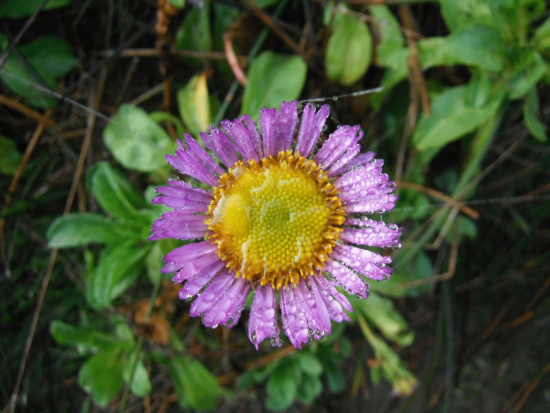 Can you name this plant?
Beloved beach stewards Friends of the Dunes always have a lot going on, but this weekend positively brims with ways to get involved, get smarter and learn a whole slew of new info about our coastal region. Tune into Coastal Currents today at noon on KHUM 104.7 FM to catch the details and/or get the essential facts below:
Up Fecal Creek?
A rainy February enabled Humboldt Baykeeper to finish a winter's flow study calculating the mass volume of fecal coliform bacteria in four Humboldt Bay tributaries: Janes, Jolly Giant, Jacoby and Campbell Creeks). The results showed that Janes Creek carries more than 75 percent of the E. coli carried by the four streams into Humboldt Bay – a whopping 375 lbs. per day. During dry weather, Jolly Giant Creek carries the majority of runoff polluted with E. coli. Next steps: Identifying the sources and working to reduce or eliminate them to improve water quality in the creeks and Humboldt Bay. Full story here.
Protect Streams and Wetlands
On March 10, the Board of Supervisors heeded calls to put an end to the Planning Commission's review of the GPU's Conservation and Open Space Element. On March 24 at 1:30, the Supervisors will have the chance to undo the damage to protections for streams and wetlands, open space, the goal of a Countywide trail system and county community forest program and show commitment to a future that includes trails and community forests – if Humboldt County residents show up and advocate for it.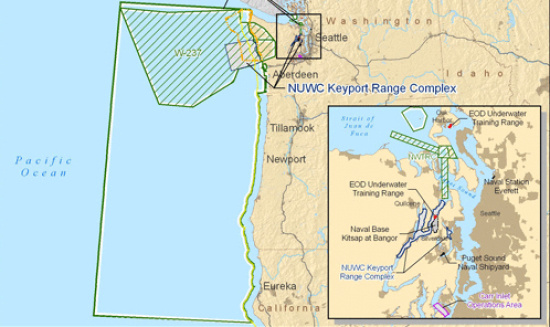 Detail of the Northwest Training and Testing Range
Protect Whales and Dolphins
Deadline to submit comments to the U.S. Navy regarding a proposal to extend its program in the Northwest Training and Testing Range, an area that encompasses the northern end of waters off Humboldt County's coast. Over 100 people attended a March 6 hearing regarding the Navy's plan to include sonar technology, electromagnetic devices and explosives in the testing and training – all spoke against it. Several environmental groups are asking the Navy to, at the least, create exclusion zones around the most sensitive habitats. Start here for an overview of the EIS and links to the comment portion of the site.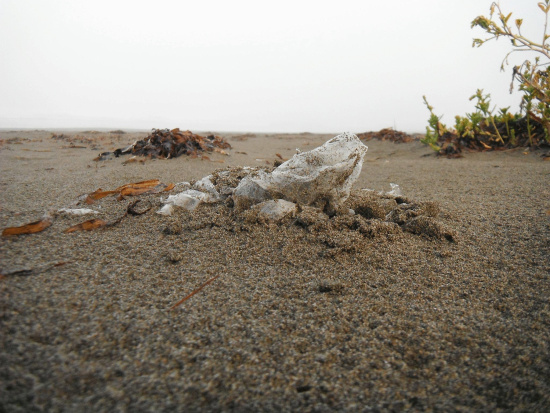 Pick it up.
Protect the Peninsula
If you're looking for some immediate gratification, help the PacOut Green Team clean up around Bay Street this Saturday at 8:30 a.m.
NEC/Baykeeper hiring
Know Spanish? Like kids and teaching them about watersheds? Love Humboldt Bay? Here's a way to put all that to use.
Jennifer Savage is the Northcoast Environmental Center's Coastal Programs director, Humboldt Surfrider chair and co-host of KHUM's Coastal Currents.