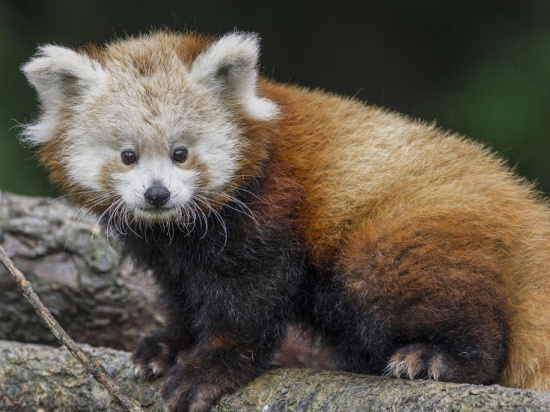 Sequoia Park Zoo press release:
There comes a time when even the most adorable offspring needs to leave home, and that time is here for Móhú, the Red Panda born last year on Father's Day to Sequoia Park Zoo's Red pandas Sumo and Stella Luna.

Next month, Móhú will be heading off to the Blank Park Zoo in Des Moines, Iowa, to be a companion for an older female there while the Association of Zoos and Aquariums' (AZA) species Survival Plan Coordinators evaluate plans for her future breeding possibilities.

"While we'll be sad to see her go - it's been fascinating to watch the family interactions evolve as she's grown," says Zoo Manager Gretchen Ziegler, "It's important that she leave her parents like she would in the wild at about this age."

The AZA established the Species Survival Plan (SSP) Program 20 years ago. Many of these SSP programs represent species that urgently need to be conserved and protected in the wild, and their efforts significantly contribute to field conservation efforts, species recovery, veterinary care for wildlife disease issues, and the establishment of sustainable zoo populations.

Red panda talks are offered daily by the zookeepers around 11 a.m. during feeding time. So if you haven't visited with Móhú for a while, now is the time to see her before she's off to new bamboo pastures. And meanwhile, Stella Luna has been spotted gathering nesting material - possibly in preparation for another litter.

Sequoia Park Zoo connects the community with animals to inspire wonder, understanding and conservation of wildlife and the natural world. Established in 1907, Sequoia Park Zoo is the oldest Zoo in California and one of the smallest accredited zoos in the country. Sequoia Park Zoo is located at 3414 W Street in Eureka. For more information, visit: www.sequoiaparkzoo.net.
:( :( :(
PREVIOUS LoCO ZOO LOVE:
PREVIOUS IOWA: