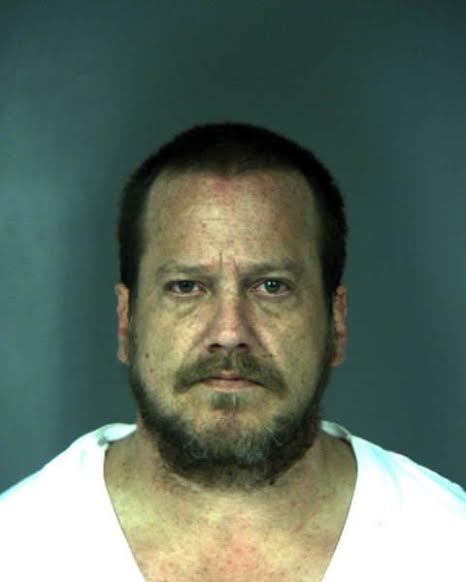 UPDATE, 2:04 p.m.: The News Channel 3 Facebook page is reporting that the body found on the side of the road in Loleta this morning belonged to Eureka resident Westley Wright, age 44.
Wright previously appeared on LoCO in this post in which he was accused of stabbing his own dog with a large knife.
The cause of death has yet to be determined. We'll let you know when we know more.
# # #
UPDATE, 9:07 a.m.: Press release from the Humboldt County Sheriff's Office:
On 03-07-2014, at approximately 6:50 a.m., the Humboldt County Sheriff's Office received a report of a possible deceased male along the side of Singley Hill Road, Loleta. Medical personnel was summoned to the scene and confirmed the male was deceased. Humboldt County Sheriff's Deputies and Detectives, California Highway Patrol Officers and the Humboldt County Coroner's Office responded to the scene.

After an initial investigation, it is unknown what caused the man's death. The case is currently turned over to the Humboldt County's Coroner's Office to identify the deceased man and determine his cause of death.

Anyone with information for the Sheriff's Office regarding this case or related criminal activity is encouraged to call the Sheriffs Office at 707-445-7251 or the Sheriffs Office Crime Tip line at 707-268-2539.
###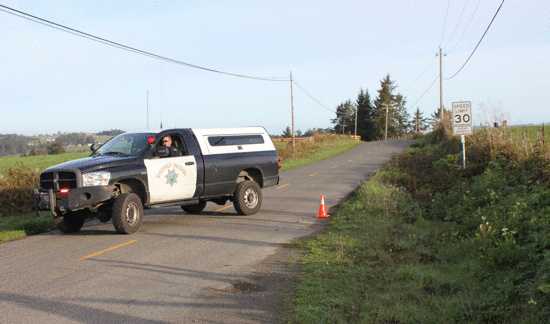 UPDATE, 8:47 a.m.: Lieutenant Steve Knight of the Humboldt County Sheriff's Office rang the Outpost with a few more details. Currently CHP officers, sheriff's deputies and sheriff's investigators are on the scene in Loleta and the coroner is en route. Knight notes that the unidentified male victim was discovered on the side of the road by a person who lives in the area and was called in to his department at 6:50 a.m. It is undetermined whether the deceased died from a collision, homicide or natural causes.
Anyone with information is urged to call HCSO at 445-7251.
# # #
UPDATE, 8:05 a.m.: The Outpost's Andrew Goff reports that Singley Hill Road is closed between Loleta Drive and Echo Lane. CHP officers have locked down the scene very tightly.
# # #
Original Post: The CHP and the Humboldt County Sheriff's Office are investigating a body discovered on Singley Lane near Loleta this morning. The Outpost's CHPWatch Incident page tells us that the deceased did not appear to be involved in a traffic collision. A section of Singley has been closed to traffic while officers investigate.
An Outpost reporter is headed to the scene. More information soon.