Today, May 24, people here in Humboldt and around the globe marched in protest against Monsanto. The company, a leader in biotechnology, has been a focal point for controversy in part because of its connection with genetically modified organisms (GMO's.) There were scheduled events in over 200 cities including Eureka.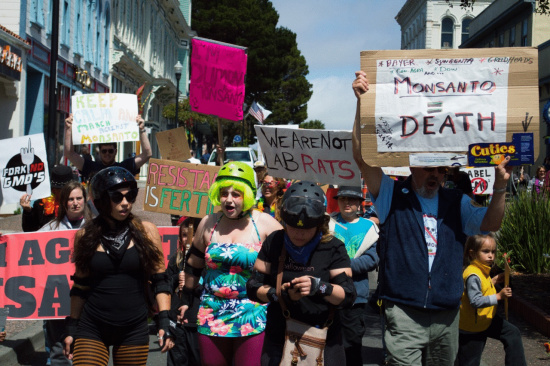 The protest started about 3 p.m. on the corner of 2nd and I Street. According to Oliver Cory, who took these photos, "The protesters marched around Old Town and ended the march at the Courthouse." Cory explained that the event was "held in order to bring public awareness to Monsanto's GMO practices." The organizers hoped to raise awareness of their cause which is to require labeling on products containing GMO ingrediants or "better yet" ban GMO's.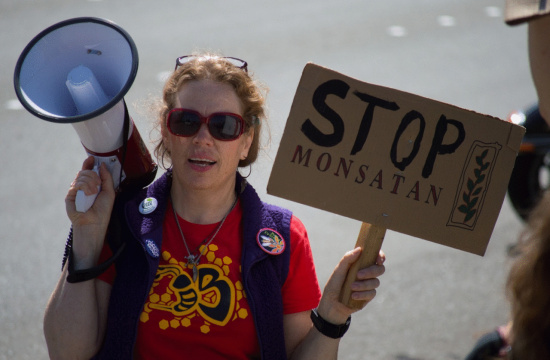 A number of speakers addressed the crowd and the Raging Grannies led the group in protest songs.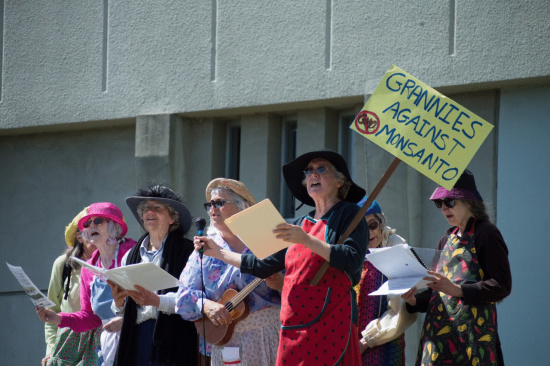 Dogs and kids joined in.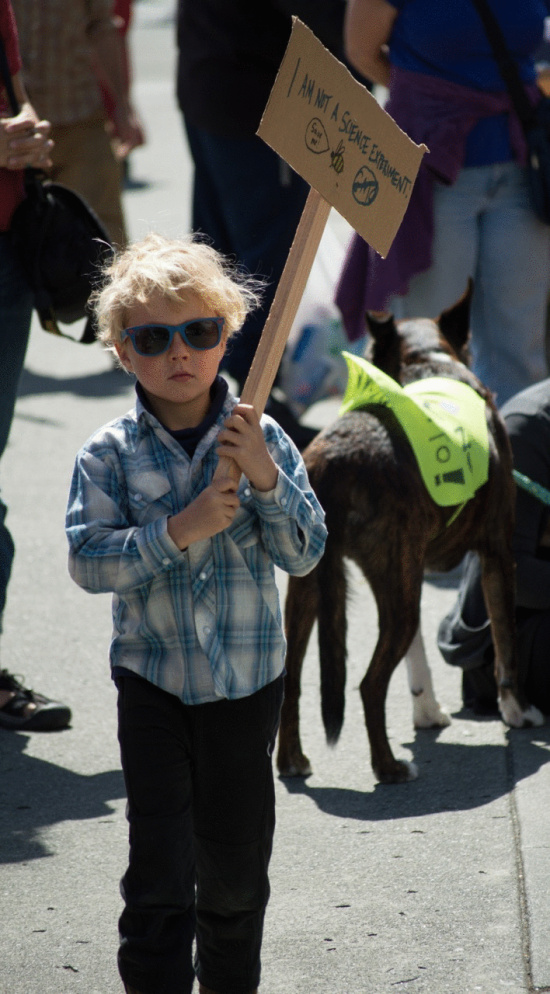 A petition was passed around.
A similar protest was held last year around this time. (See story here.)