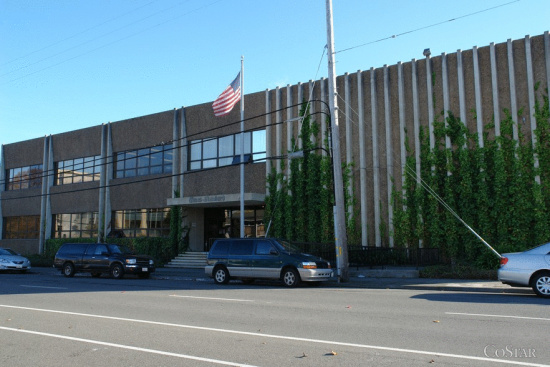 An eagle-eyed reader points us to the fact that $2 million will buy you a block's worth of Brutalist architecture at the corner of Sixth and K.
Not only that: A quick peek around the website of Praxis Commercial — a New York City real estate agency with a specialty in dumping old newspaper mausoleums — shows that dozens and dozens of properties associated with the Times-Standard's corporate parent, Digital First Media (previously MediaNews Group), are likewise priced to go, go, go. Up for sale are the buildings that currently house the St. Paul Pioneer Press, the Vallejo Times-Herald, the San Gabriel Valley Tribune, the Red Bluff Daily News, the Redlands Daily Facts and many, many others.
The T-S's footprint has been steadily contracting of late, in any case. In the last few months editorial staff were moved out the famously windowless second floor of what may be Eureka's ugliest building. Nowadays editors and reporters are sharing elbowspace with the business department on the newstomb's first floor.
PREVIOUSLY: Times-Standard Lays Off Copy Desk, Tri-City Weekly Editor; Parent Chain Appears to be Spinning Down Quick