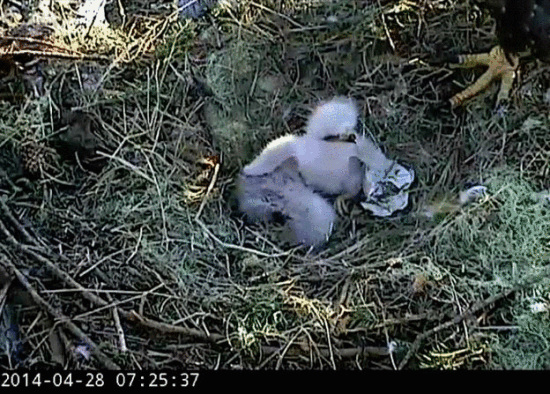 Eaglets, then
For over a year, the Humboldt Bay Eagle Cam has enthralled raptor fans around the county and beyond. The up-close-and-personal perspective brings viewers into the nest resulting in (likely) decreased work productivity and (definitely) increased eagle love.
Eggs! Hatching! Adorable Eaglets! Feeding! Flying! Yes, the wonder of the natural world unfolding before your very eyeballs!
The successful procreating is, of course, testament to the rebounding of a species once threatened with extinction – by the 1940s, bald eagle populations dropped by over 90 percent in the lower 48 states to fewer than 450 nesting pairs by the 1960s.
Today on KHUM's Coastal Currents, Senior Biologist Sandra Hunt-von Arb of Pacific NorthWestern Biological Resources Consultants, Inc. gives a Behind-The-Birds look at the latest twists and turns in the Humboldt Bay eagle lives. Tune into 104.7 FM or check out the live stream.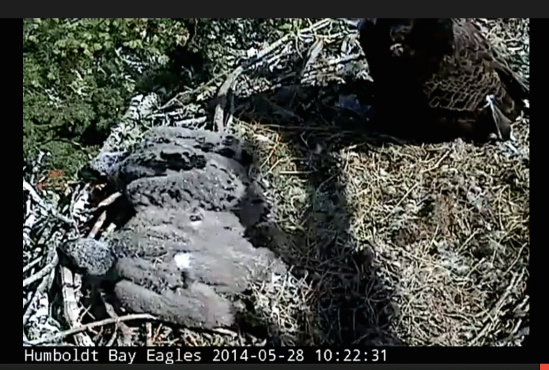 Eaglets, now
PREVIOUSLY
RELATED