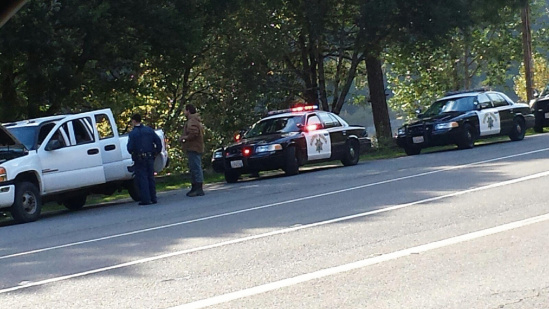 CHP officers search a vehicle yesterday after discovering the driver was wanted on a felony warrant. [Photo by Shanda Centeno.]
Sunday afternoon, a California Highway Patrol officer stopped a white GMC pickup on Redwood Drive near West Coast Road in Redway for a traffic violation.
After the vehicle was searched thoroughly, the driver, Philip W. Hodge, age 27 of Loomis, California was arrested and booked into the Humboldt County jail for multiple warrants—at least one a felony. He is currently being held for extradition.