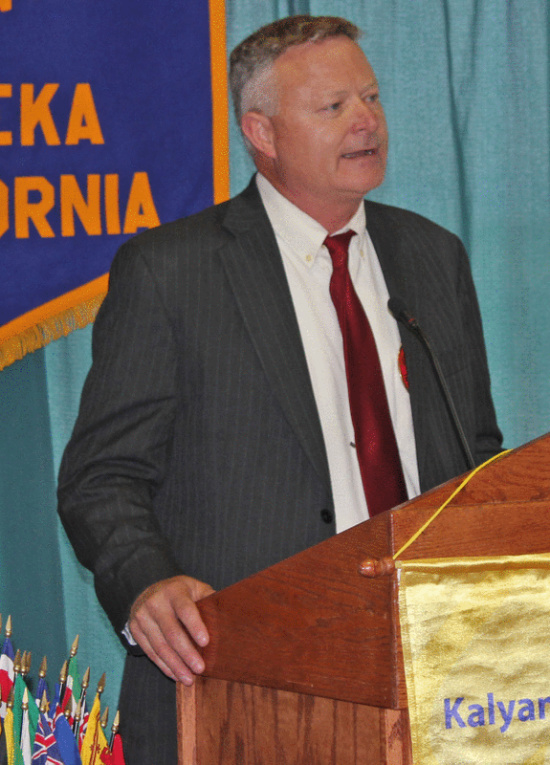 The Humboldt County Coroner's Office issued a startling press release earlier today. In it, Coroner Dave Parris — who was just reelected to another four-year term back in July — announced his resignation, effective Jan. 30 of next year.
What brought this about? In the release, which can be found below, Parris describes an office struggling to do its job under intense budgetary pressure, and recommends that the function of the coroner's office be absorbed by the Humboldt County Sheriff's Office. (In most California counties, in fact, the sheriff and the coroner are one and the same person, and their offices merged.)
But this has all been in the works for some time, as Thad Greenson wrote about back in September. Parris, Greenson reports, appears to have other job opportunities on the table, and the county stands to save a bit on the budget when — not if, we're assuming — the Sheriff/Coroner merger happens. But the county loses a few things when the coroner's office goes away — not least, an independent arm of law enforcement that can, and has, in the past, investigated police shootings.
Coroner's Office press release follows:
Effective Jan. 30, 2015, I will retire from my position as the Humboldt County Coroner/Public Administrator. Although elected by the citizens of Humboldt County for a second term in June of this year, it is with considerable thought that I make this decision.

Over the last few years, the office has struggled with a lack of sufficient employees and equipment to meet the challenge of providing a professional work environment for its employees and service to the community that it deserves. For many years the office has struggled with just three deputy coroners, one administrative support person and the coroner to meet the increasing and demanding work load. Although the coroner has brought the need for additional employees to the attention of the board of supervisors, the allocated budget is not sufficient to meet the need.

Over the last several months, county staff to include the County Administrative Officer, Humboldt County Sheriff and the Coroner have discussed several options to resolving this issue. It will be my recommendation to the Board of Supervisors that the Office of Coroner be consolidated with the Humboldt County Sheriff's Office. In the coming weeks, the Board will hear the recommendations of staff and decide the future of the Humboldt County Coroner's Office. I will be assisting in providing the Board of Supervisors with any assistance necessary in their decision.

I want to thank the local media for our positive and understanding relationship over the years. After thirty seven years in public service, I appreciate all the relationships I have obtained which has made this job much easier. I look forward to spending much more time with my family and friends in the future.