The following tribute was submitted to the Outpost by Danielle's family: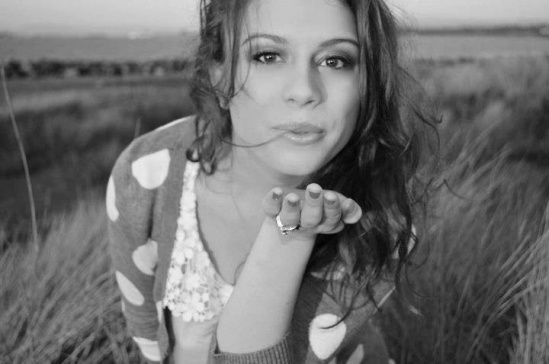 Tarrah Danielle Rippeon Nemetz
Jan. 11, 1995 - Oct. 16, 2014
It saddens me to say that on October 16th, Heaven gained a beautiful new Angel, as we lost our precious sister Danielle in a terrible tragedy. She was such a joyous, loving girl who knew no enemies and her passing is going to leave a void in many hearts.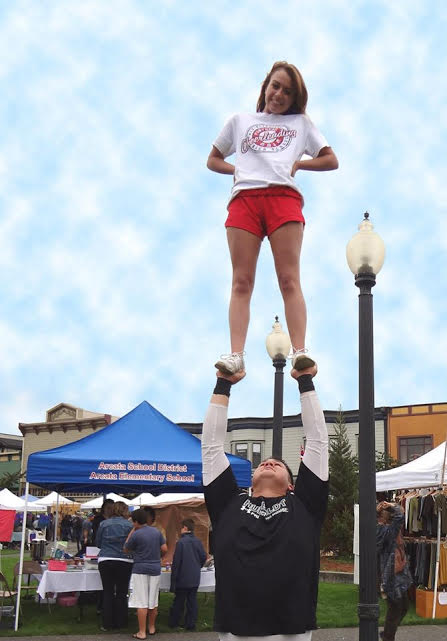 Danielle was born January 11, 1995, to Elizabeth Rippeon Cole. She was born 7 weeks early and we called her our little miracle baby because she wasn't expected to live. When Danielle was 2, we lost our mother to cancer. We were then raised by our grandma, Scarlett Rippeon. After grandma passed away, our stepdad, Micheal Boulton, adopted Danielle and raised her as his own. My sister attended Mckinleyville schools her entire life and found her spot as a flyer on the cheerleading squad in high school, where everyone said she could fly and leap to soaring heights. Since she was so tiny, this came easy for her. She was like a small stick of dynamite. Even though she had her share of tragedy in her life, Danielle was a bubbly, happy person. She had so many good friends that adored her and I have never heard an ill word spoke of her.
Danielle met the love of her life, Skylar Nemetz, while she was still in high school. When Skylar joined the army they decided they couldn't stand being apart from each other so they got married and left for Washington to start the second chapter in their life. Danielle enjoyed being Skylar's wife, and for the first time in a long time, she felt a sense of belonging. She also had dreams of opening her own nail salon.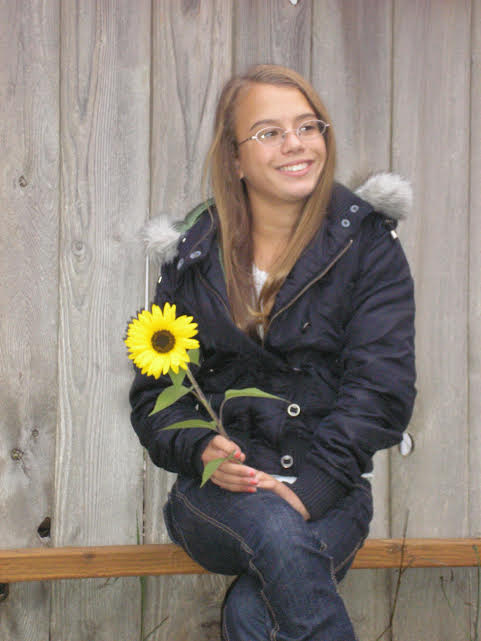 Danielle is survived by her husband, Skylar Nemetz of Lakewood, Washington, brother Derek Rippeon of Mckinleyville, sister Ashley Rippeon (Ryan) McLaughlin of Eureka, sister Mikala Boulton of Mckinleyville, aunt Vera (Jimmy) Shumard of Arcata, aunt Peggy (Lee) Windsor of Mckinleyville, Uncle Jr (Donna) Holbrooks of Mckinleyville, uncle Danny (Anna) Holbrooks of Kalamazoo, Michigan and her mother in law Danette Combs Heller of Crescent City.
She was proceeded in death by her mother Elizabeth Rippeon Boulton, dad Micheal Boulton, grandma Scarlette Rippeon, grandpa Reid Rippeon, aunt Tammy Rippeon, and her aunt Jenny Bartley Rose. Danielle was also survived by numerous cousins with whom she had special bonds with and more friends than one person should be allowed to have. Her infectious smile will be greatly missed … thank you Danielle for all the wonderful memories that you have left us all with and say hello to mom and grandma for us. We love you sis … Ashley, Derek, and Mikala
Thank you for all of the kind words, love, and support during this difficult time. Danielle would be so touched to hear all of the wonderful things everyone has been saying about her and to see all of the lives that she has had an impact on.
A Memorial will be held at Azalea Hall in McKinleyville on Sunday, Nov. 23 from 2 p.m.-5 p.m. We are encouraging everyone to bring a few balloons as we will all be sending them off at the ceremony.