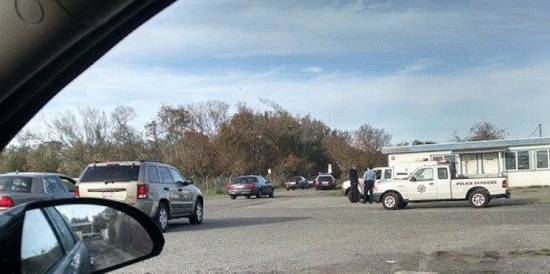 LoCO readers hit us up this morning about a Eureka Police presence at one of the entrances to the Devil's Playground greenbelt area along Humboldt Bay.
The Outpost rang up EPD's Brittany Powell who confirmed that her agency was serving a search warrant in the homeless encampment there. Regular readers will recall last week's shooting in the area that, after investigation, was ultimately believed to be accidental in nature. Then, of course, there were all those guns too. Anyway, Powell says today's visit is related.
There will likely be more information on EPD's operation later today at which point we'll update this post.