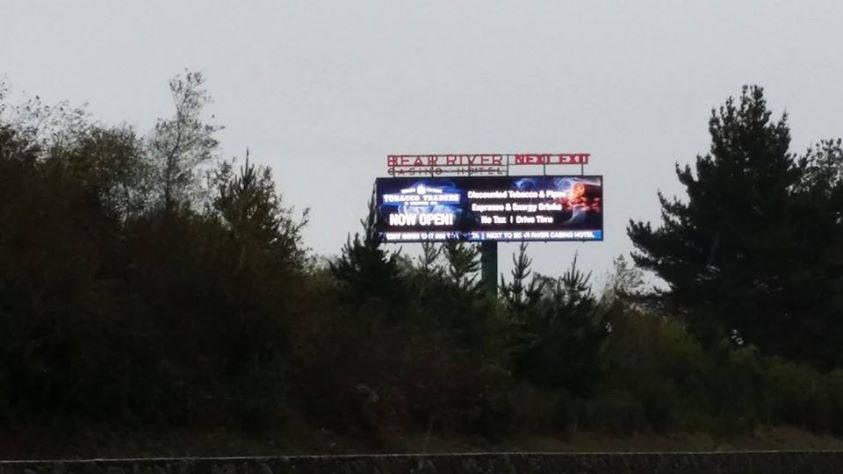 In the face of significant public outcry, including an online petition with more than 650 signatures as well as roughly a dozen public speakers at today's General Plan Update meeting, the Humboldt County Board of Supervisors reversed its previous straw vote and unanimously agreed to ban off-site electronic billboards in the next draft of the general plan.
At the start of the meeting, a long line of people voiced their opinions on digital billboards, using such adjectives as "horrendous," "distracting," "awful" and "hideous." Only one person, a local sign business owner, spoke in favor of the board's previous vote.
When it came time for the board to discuss the matter, 4th District Supervisor Virginia Bass said, "It's been a really interesting couple of weeks," filled, she added, with discussions with constituents as well as research from county staff.
First District Supervisor Rex Bohn noted that there has never been a ban on electronic billboards, and 5th District Supervisor Ryan Sundberg said he appreciated hearing from people, though he doesn't care for some of the disrespectful messages he received.
Ultimately, though, all five supervisors voted to go back to the recommendation of the Planning Commission, which called for a ban on billboards located somewhere besides the location of the business being advertised.