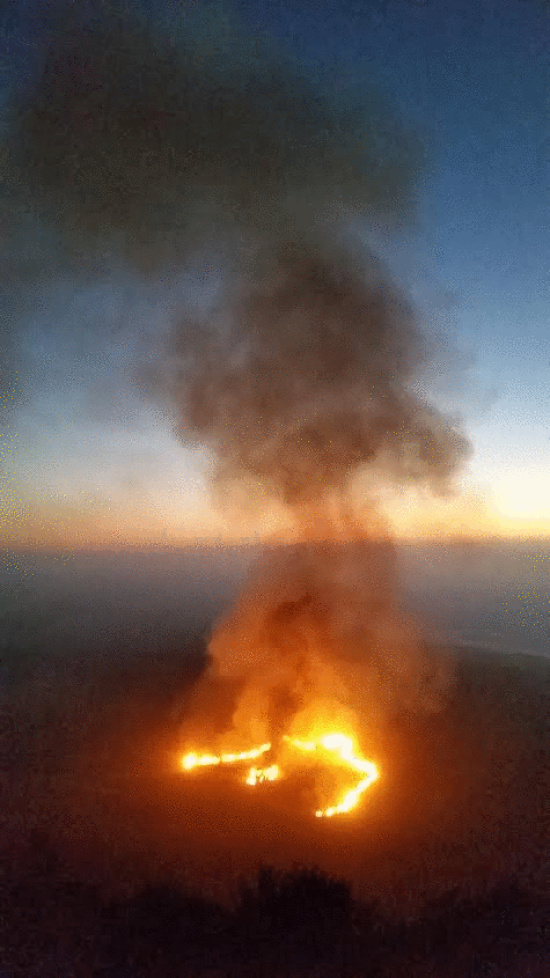 Fire under Lighthouse Ranch on the access road through the dunes. [Photos by Mike]
According to a witness, a SUV type vehicle on fire sent flames leaping into the dunes near Table Bluff. According to a Cal Fire spokesperson, the fire spread from the vehicle located on the South Spit by the restrooms into dune grass. The vehicle was fully involved in flames when fire crews reached the site.
A Cal Fire Battalion Chief and an engine as well as two hand crews from High Rock were joined by the Loleta Fire Department with their chief, three engines and a water tender at the fire. The fire is now under control but crews are still on site mopping up.
The cause of the fire is being investigated.