UPDATE, 10/22: Today, the Pierce County Prosecutor's Office officially charged Skyler Nemetz with the murder of his wife.
# # #
Original Post: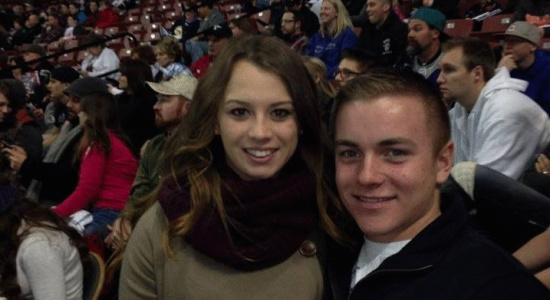 20-year-old Skylar Nemetz, who once attended Arcata High School and is a specialist with the 7th Infantry Division at Joint Base Lewis-McChord near Tacoma, Washington, was booked into Pierce County Jail last night. He has been charged with first-degree manslaughter after he told officials that he accidentally shot his wife in the back of the head with an AR-15 rifle.
According to various area news sources, Nemetz fatally shot his wife, 19-year-old Danielle, a former McKinleyville High School cheerleader, as she sat at a computer in their apartment Thursday night. Nemetz reportedly thought the weapon was unloaded but admitted to pointing the gun at Danielle and pulling the trigger.
Seattle's KIRO-TV spoke with the couple's neighbor, Brandon Cochran:
"I just heard one bang and then I heard him saying, 'Oh my God, oh my God.' And then she started to scream and yell, and then she stopped screaming, and he just kept saying, 'Oh my God, oh my God,'" said Cochran.

He said Nemetz, who was wearing a white T-shirt with blood stains on it, came out of the building looking distraught.
Another neighbor said he had heard no argument prior to the shooting. Police had received no previous domestic violence calls between the couple.
Below is a report first aired on KIRO-TV last night: