UPDATE, Sat. 12:15 p.m.: On Saturday, John Fullerton, treasurer of the Committee to Protect Eureka and Against Measure R, posted the following statement in the comments section explaining why the majority of funding for the anti-R campaign came in the form of donations of less than the $100 disclosure limit. As Mr. Fullerton notes, the Outpost initially tried to reach him late Wednesday afternoon. The Outpost also called his office twice on Thursday but did not hear back from him. On Friday Mr. Fullerton sent an email with contact information; however this reporter was laid up by that nasty cold that's going around. The Outpost regrets the delay in getting Mr. Fullerton's take on the record:
The Lost Coast Outpost reporter called my office number at 4 p.m. on Wednesday afternoon when I had left for the day. I got the message at 5.30pm and returned his call immediately leaving a voice mail message on his phone. I gave my office & home phone numbers for him.

Friday morning at 9.06pm I emailed him and gave him my home & office phone numbers again and also my email address. He did not return my call or email. Obviously I wasn't avoiding him at all.

Yes we have had more than 110 people donate less than $100 and the answer is simple. Some can't afford more but many others simply do not want to be harassed by the Occupy Eureka people and be called names in the blogs. Our donors include conservatives and some well know liberals. About ten or so are business owners. We have had Republicans, Democrats & Decline To States donate as well.

The only thing we all have in common is our love of Eureka and our understanding how much the radical Measure R will hurt our town and how many people will lose their jobs.
###
Original post: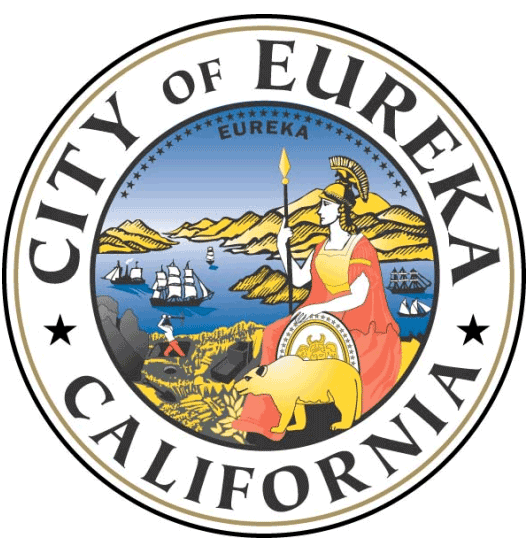 The latest campaign disclosure forms are in at Eureka City Hall, and if there's a surprise hiding in the dollar figures collected therein it's what's missing — namely, the names behind more than $10,000 raised to fight Measure R, the so-called Eureka Fair Wage Act, which aims to boost the city's minimum wage to $12 per hour at businesses with 25 or more employees.
According to the 460 forms, Measure R's backers, dubbed "The Eureka Fair Wage Folks," have raised $4,618, the vast majority of which came from the 21 donors listed on the group's disclosure forms.
By contrast, the anti-Measure R folks, dubbed the "Committee to Protect Eureka and Against Measure R," have raised nearly triple that amount ($13,309), and yet their forms list just two donors: Oregon-based company Pacific Seafood, which donated $3,000, and an Oregon-based retiree named Crystal Greene, who gave $200.
According to the forms, then, the remainder of the "No on R" support — all $10,109 of it — came via contributions of less than $100 and is therefore exempt from the state's disclosure laws.
If that's accurate it would mean that at least 103 people chipped in $99 or less hoping to shoot down the ordinance. Was that all they could afford? Or did these donors deliberately give less than the disclosure threshold in order to remain private, to avoid accusations of being against a "Fair Wage?"
A call to the treasurer of the Committee to Protect Eureka and Against Measure R, local accountant John Fullerton, was not immediately returned.
As for the two City Council races, the two incumbents have a fundraising edge over their respective challengers, with Third Ward incumbent Mike Newman the top-earner. He's brought in nearly $15,000 for his campaign to date. Appointed Fifth Ward Incumbent Chet Albin has the most money yet to be spent, however, with more than $7,000 still in the bank.
As usual, the two political factions in the City are clearly defined. On the left-leaning side, sitting Second Ward Councilwoman Linda Atkins has openly backed challengers Kim Bergel and Natalie Arroyo. (She's also Bergel's treasurer.) On the more conservative side are the other two councilmembers — Fourth Ward Councilwoman Melinda Ciarabellini, who's not up for reelection this cycle, and First Ward Councilwoman Marian Brady, who's running unopposed. They are backing the incumbents. [Correction: Ciarabellini is defying easy categorization by supporting both Albin and Bergel.] Ciarabellini's campaign committee gave $500 to Albin's campaign and Brady's committee gave $500 to Newman's campaign.
Below are some of the key numbers for those races. [Note: The dollar amounts for the two incumbents include money raised in 2013.] And for more information, don't forget to check out the LoCO Elections page, where you can pose questions directly to the candidates themselves.
Third Ward
Kim Bergel:

TOTAL RAISED: $8,683
TOTAL SPENT: $3,858
TOP DONORS: William Pierson ($500), Central Labor Council of Humboldt/Del Norte ($500), Humboldt County Democratic Central Committee ($500), AFSCME Local #1684 PAC ($500)

Mike Newman:

TOTAL RAISED: $14,871
TOTAL SPENT: $9,850
TOP DONORS: Hooven Rentals ($1,000), Debra McBeth ($1,000), Lee Ulansey ($750), Suzanne Franklin ($700), Kramer Investment Corp. ($500), O & M Industries ($500), Fortuna Iron ($500), Air Tight ($500), Barnum Timber Company ($500), Marian Brady for Council 2014 ($500), Eureka ReadyMix ($500), Shaw & Peterson Insurance Co. ($500), JL Furtado ($500), Russ Cattle Co. ($500), Jonathan Flyer ($500), Eel River Transportation and Salvage ($500), Harper Motors ($500), Kramer Investment Corporation ($500), S & W Properties LLC ($500), Michael Dominick ($500), Humboldt Builders Exchange PAC ($500)
Fifth Ward
Chester "Chet" Albin:

TOTAL RAISED: $12,468
TOTAL SPENT: $5,450
TOP DONORS: Kramer Investment Corp. ($750), Fred Sundquist ($750), Debra McBeth ($750), Marian Brady For Council ($500), Melinda Ciarabellini for Eureka City Council 2014 ($500), JL Furtado ($500), Michael Dominick ($500), Harper Motors ($500), Eel River Transportation ($500), Cathy Ulansey ($500), Shaw & Peterson Insurance Inc. ($500), S & W Properties ($500), Eureka Readymix ($500), D & R Miller Family LLC ($500) and Dave Schneider ($500)

Natalie Arroyo:

TOTAL RAISED: $9,787
TOTAL SPENT: $9,557
TOP DONORS: Nancy Arroyo ($500), Alexandra Stillman ($500), William Pierson ($500), Central Labor Council of Humboldt/Del Norte AFL-CIO ($500), Humboldt Democratic Central Committee ($500), AFSCME Local #1684 PAC ($500)