UPDATE 9:23 p.m.: Photos from Hwy 20 taken between 5 and 5:30 p.m. by Heather Muller.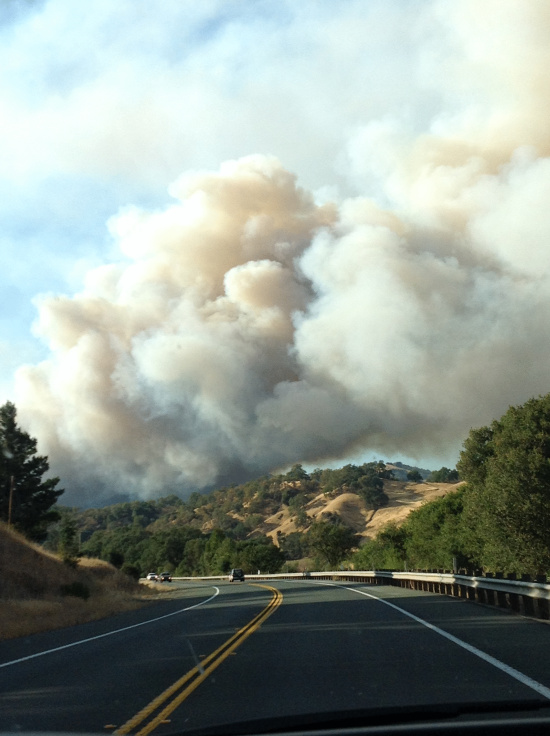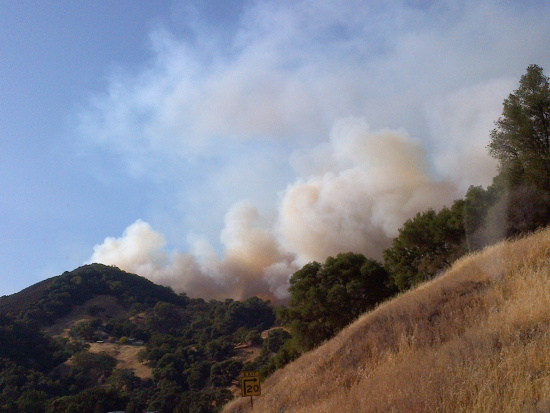 ###
Original post: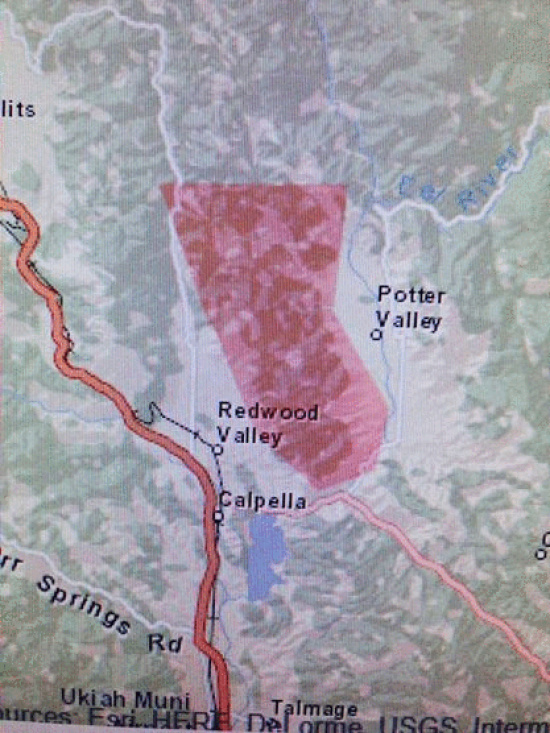 This map provided by the Mendocino Sheriff shows the rough evacuation area.
A little after 4 this afternoon, a fast moving fire ignited near the Black Bart Trail in Redwood Valley and Potter Valley and began racing through the area. The Anderson Valley Advertiser (AVA)is reporting that multiple homes have been burned. Other residents have had to evacuate. See map above for area affected.
The Mendocino County Sheriff tweeted,
MANDATORY EVACUATIONS from Hell's Delight Canyon NE to Potter. Pls stay calm & drive safe .#MendoPVFire http://t.co/AKU40aM6x7

— Mendocino Sheriff (@MendoSheriff) September 14, 2014
AVA reported about two hours ago, "Sheriff's Lt. Shannon Barney said strong winds were driving the blaze over tinder-dry terrain on a very hot day, and that several firefighters were already being treated for heat exhaustion."
New information on the fire can be found at www.facebook.com/MendocinoSheriff and at https://www.twitter.com/MendoSheriff, #MendoPVFire.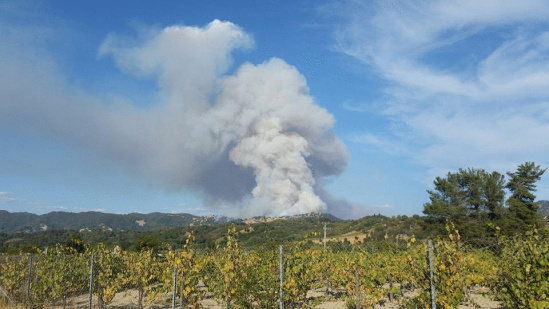 This photo, taken just before 5:30 p.m., shows the huge column of smoke rising off the fire. [Photographer Ahsheena Santos]