UPDATE 8:16 p.m.: Photos from the front-lines of the fire provided by a reader.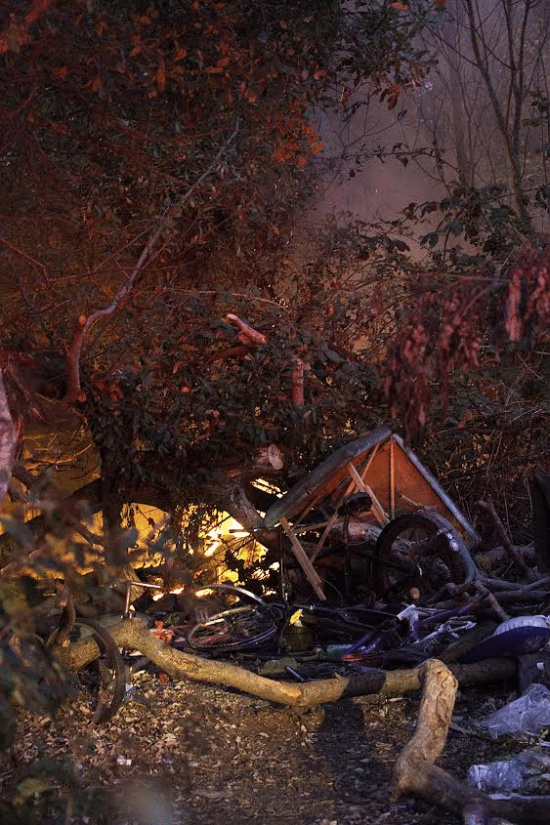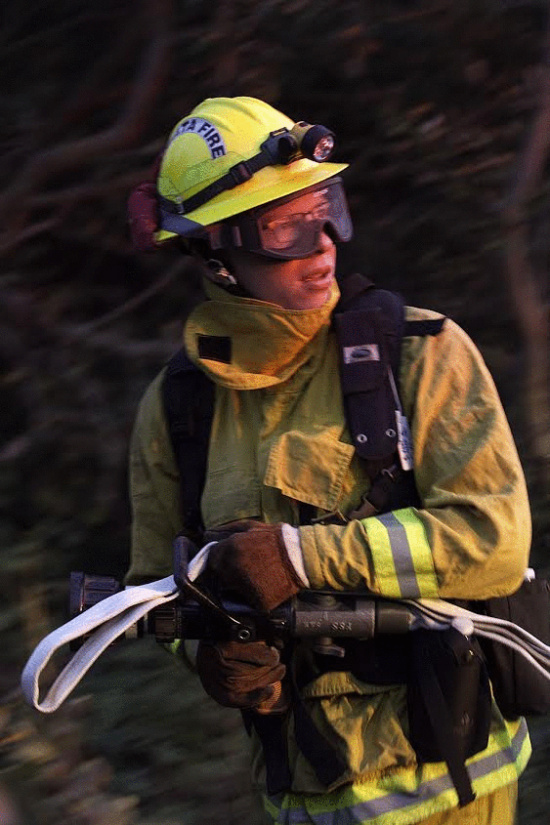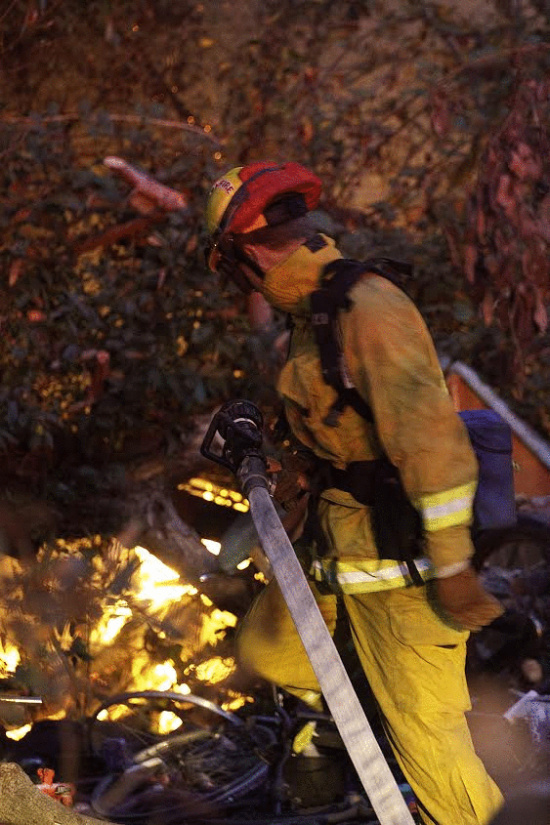 UPDATE 7:50 p.m.: Voice on the scanner stated, "Fire is controlled. We're in mop-up."
UPDATE 7:44 p.m.: The incident commander indicates on scanner traffic that the fire is only a small "garbage fire" that should be out soon.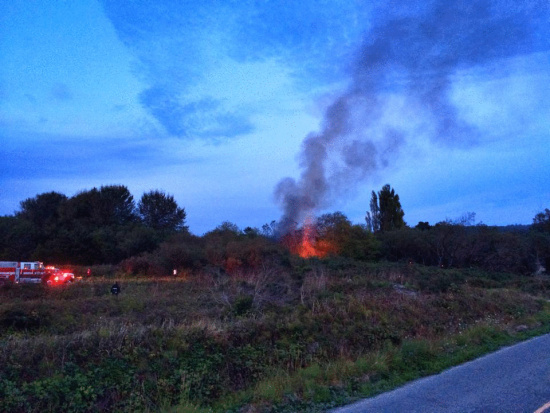 Photos by Monty Martin.
Scanner traffic and an eyewitness report by Monty Martin shows a fire flaring up near Alliance Road in Arcata. The fire isin the wild land approximately 200 yards north of the Shell Oil storage.