UPDATE, 8:20 a.m.: Photos from the scene of the investigation taken from Allard Avenue and Ocean View Cemetery. The green house in the last shot carries the address officers called in after the shooting: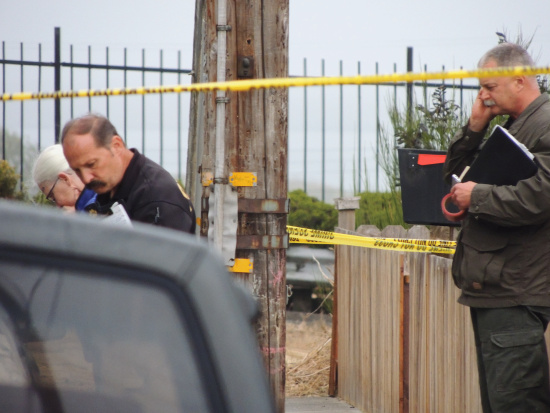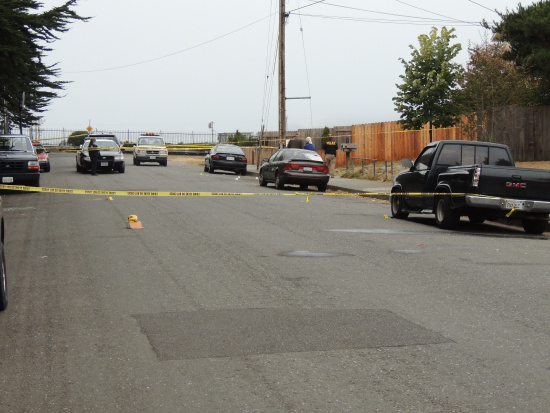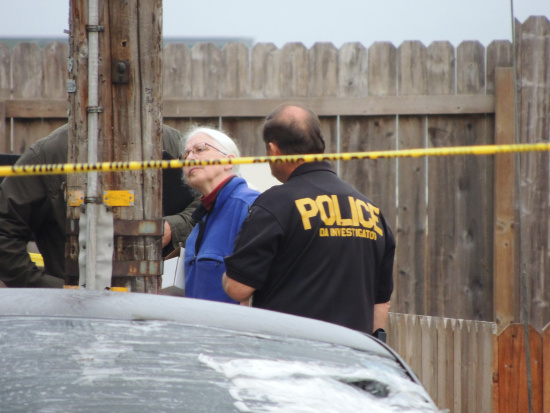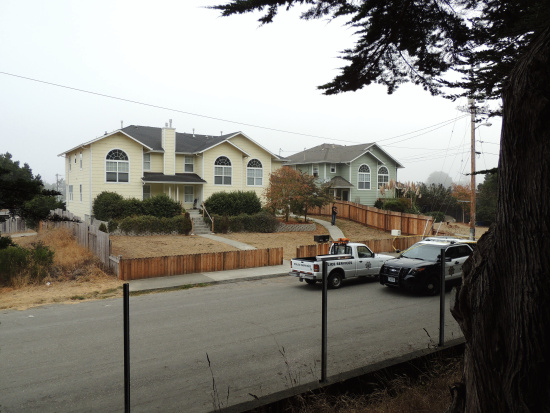 # # #
Original Post: Eureka Police Department Press Release: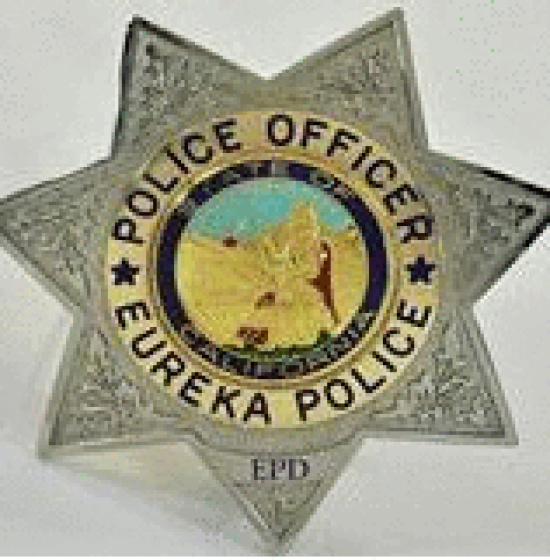 On September 16, 2014 at about 11:00 p.m., officers from the Eureka Police Department were in the area of 1600 Allard Street looking for two subjects wanted on felony warrants. A short time later an officer observed two men arguing on 1600 Allard Street. During the argument one of the men appeared have a handgun. Fearing the argument was escalating he summoned additional officers who then confronted the man with the gun.

As officers gave commands to the man with the gun which was now visible, the subject grabbed for the gun. A Eureka Police officer fired his weapon striking the subject. The wounded man was transported to Saint Joseph's Hospital by paramedics where he was pronounced dead. His name is being withheld pending notification of family members.

The officer's name will be release at a later time. He has been a police officer for 13 years.
Anyone with information about this shooting should call EPD investigators at (707) 441-4060.
# # #
UPDATE, 6:55 a.m.: The shooting happened at 12:30 a.m. Scanner audio from the time illustrates a tense 10 minutes between the shooting and the moment the victim was transported to the hospital.
The suspect was detained at gunpoint at almost exactly 12:30 a.m., and was shot moments later:
At 12:33, officers at the scene called back to dispatch reporting "we have uncooperatives" exiting a nearby building.
Two minutes later, an officer asked for updates on when medical would arrive.
At 12:39, a dispatcher informs officers on the scene that the Arcata Police Department is available to provide backup if need be. The officer replies that the police are "regaining control" of the scene.
At 12:42, a commander requests off-shift EPD officers to be called in — among other things, to cover for units who went to St. Joe's to provide security for the ambulance.