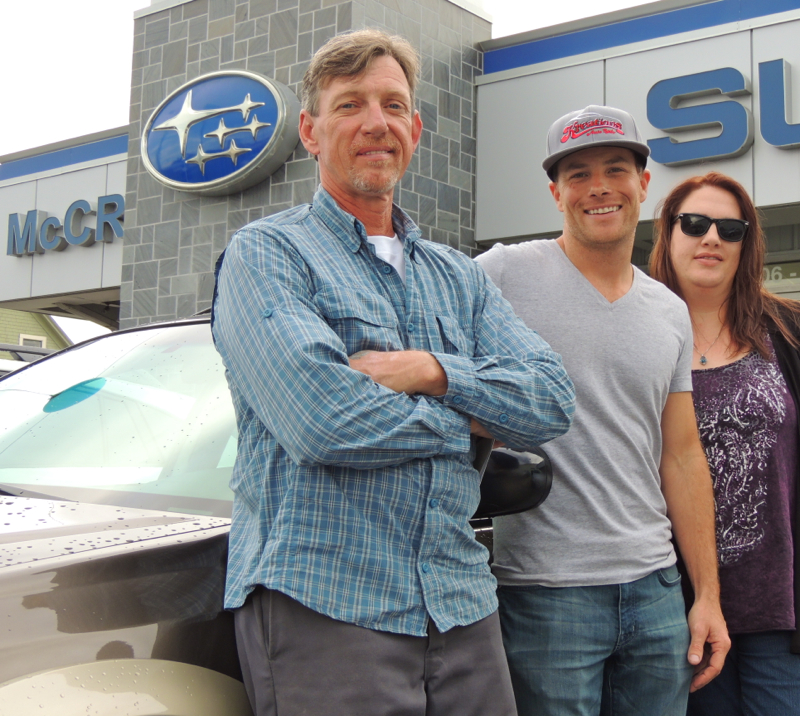 (Above: Haywood, Bradley, Morgal)
You'll forgive LoCO this brief moment of shameless promotion, but it's not every day our big sister radio station, KWPT The Point, helps give away a car. So bear with us while we spread some joy around our office/county.
Last week we told you about Tim Haywood who won $25,000 to be used toward the purchase of a car courtesy of KWPT and Kreations Auto Body. Remember? He was informed he won it the same day his Volvo broke down on the way to work? Right. It was the feel good story of the day.
Well! Today Tim, along with Kreations owner Kevin Bradley and The Point's DJ Carole Ann Morgal, went down to McCrea Suburu in Eureka and signed a whole bunch of papers. Tim is now the proud owner of a new Suburu Outback.
Yay, Tim.