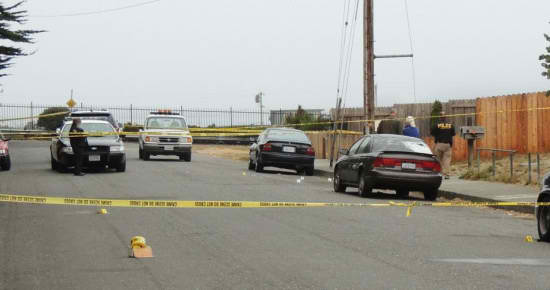 Yesterday, the Lost Coast Outpost reported on an incident that left one man dead after he was shot by an officer with the Eureka Police Department. Please refer to our previous coverage here for more details. At this point, the Outpost is currently in talks with people who were at the scene in the hopes of gaining a better understanding as to what happened during Wednesday's early morning hours on Allard Street.
In the meantime, the Humboldt County Coroner's Office spoke with News Channel 3 a few minutes ago and revealed the identity of the man killed as 22-year-old Eureka resident Thomas James McClain. The Outpost has a call in to the coroner's office and we'll update when we know more.
Something else that was brought to our attention: A Facebook page called "Justice For Tommy McClain" has been set up and a candlelight vigil is planned for tomorrow.
# # #
UPDATE, 1:45 p.m.: Press release from the Humboldt County Coroner's Office:
The Humboldt County Coroner's Office has identified the deceased involved in the shooting at the 1600 block of Allard Street on September 17, 2014 as Thomas James McClain, age 22 years old and a resident of Eureka.

An autopsy has been scheduled for September 27, 2014 at the Humboldt County Coroner's Office. Although an autopsy would normally be conducted sooner, the Forensic Pathologist will not be available until the above date.
PREVIOUSLY: Eureka Police Officer Involved in Fatal Shooting