Your Lost Coast Outpost has been enjoying the paintings of Jesse Wiedel for some years now, most frequently when they miraculously and conveniently pop up in our Facebook feed. His pieces often feature Humboldt imagery and locations enhanced by colorful characters we may either choose to recognize or not. Wiedel is the Norman Rockwell Humboldt County deserves. And we love him.
Thus, in the first of what LoCO hopes will be an ongoing series, we present Wiedel's "Fragile," which chronicles the current billboard situation at 3rd and D streets in Eureka.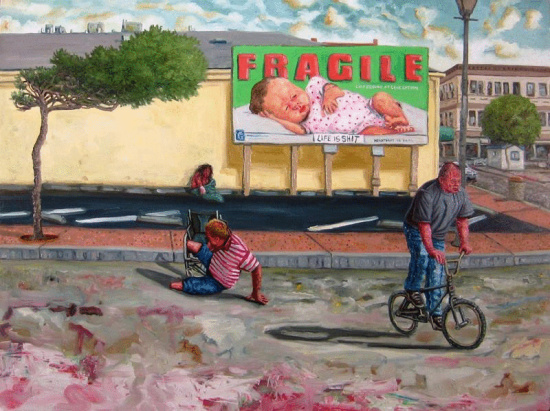 You can learn more about Jesse Wiedel and see more of his work at his website.